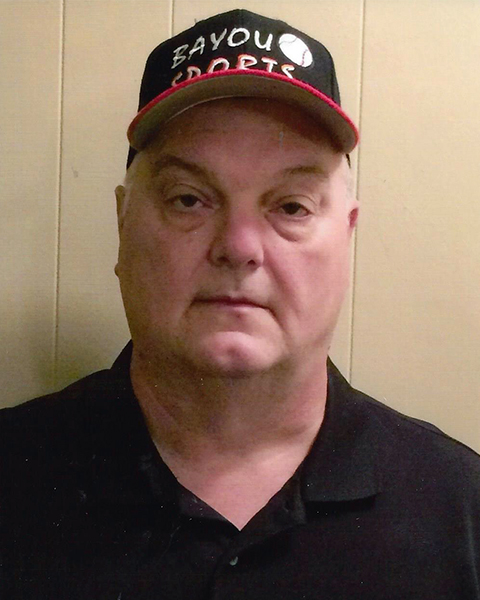 Jerry Baker


Most, if not all of you in the room, caught the softball bug shortly after being introduced to the sport. That's most certainly the case for our first inductee this year. Jerry Baker was first exposed to slow-pitch as a 13-year-old in the Union Parish town of Marion. He immediately knew that when his baseball days were done, he would switch to softball. Six years later, in the summer of 1979, Jerry made the switch.

A former collegiate baseball player, Jerry played for eight different teams, playing in 41 state tournaments, 11 regional tournaments, and 12 national tournaments. Jerry was part of four state champion teams and two regional champion squads. A career .700 hitter, Jerry finished his 19-year slow-pitch career with 1,947 home runs, as well as a host of all-tournament honors and home run derby trophies. Most importantly, Jerry ended his career with a ton of friendships and memories that last to this day.
---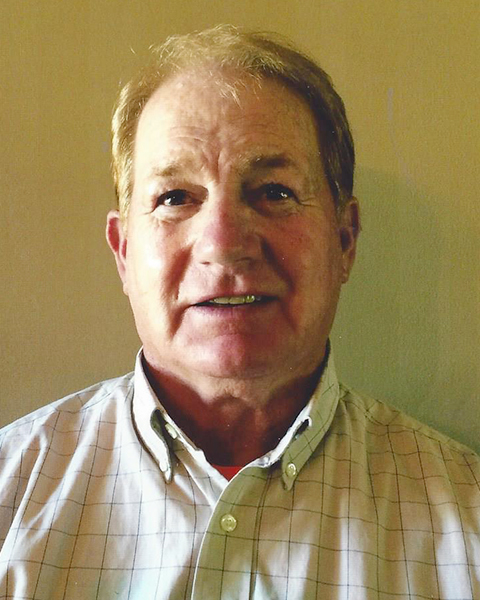 Thurman Beavers


For some, softball is a calling. For our next inductee, two different callings impacted his softball career.

Thurman Beavers started playing slow-pitch shortly after USSSA made its debut in Louisiana in the last 1960s. An outstanding overall player, Beavers, by his own estimates, averaged between 125 and 150 home runs a year. He also was one of the best outfielders of the era. In fact, he got a job with a major company because they wanted him to play softball for them.

But a higher calling led Thurman away from the game at which he excelled. He walked away from softball in his prime because of religious commitments. That same higher calling later led him back to the sport he loved. At the age of 35, Thurman formed a family/Christian team, starting in Class E and working their way up to Class A-winning state titles in each class along the way. Once in Class A, Thurman's team qualified for more than 10 World Series, finishing in second and third at Worlds multiple times. Thurman was named Louisiana's most valuable player three times, Southwest Regional MVP twice, and first-team All- American twice. Most impressively, at the age of 53, Thurman was named Class A World Series MVP, beating out players half his age and younger to earn that honor. Thurman says he thanks the good Lord for the opportunity to play softball and to meet so many wonderful people. Can I get an "amen?"
---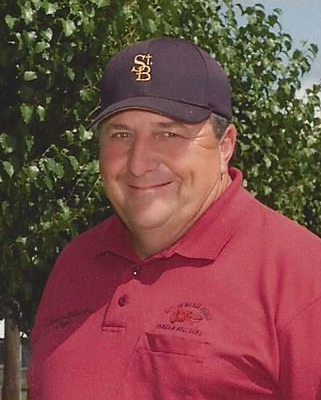 Randy "Crip" Cormier


The Louisiana USSSA Hall of Fame is starting to look a lot like Breaux Bridge City Hall. Last year, we inducted a former mayor. This year, we induct the city's public works director. Randy "Crip" Cormier is not only a civic leader, but also a jack-of-all-trades when it comes to softball. He played the game for 15 years. He also spent 12 years as a youth slow-pitch coach, winning St. Martin Parish's first state championship in 1986. That was the first of 10 state titles Cormier's team would win. But Randy "Crip" Cormier's biggest impact on Louisiana USSSA came via his work as a director. Cormier spent 12 years as a park director in St. Martin Parish. For 10 of those years, Cormier was a USSSA director. During that time, Cormier hosted 10 state tournaments in Breaux Bridge's Parc Hardy, as well as numerous other weekend tournaments in St. Martin Parish. Those tournaments averaged about 70 teams each. Cormier also hosted a world tournament at Parc Hardy, welcoming 60 teams for the Class AA world championships. His work as a director earned him 2000 USSSA Director of the Year honors. On top of this, Cormier helped expand youth softball in Acadiana. As we mentioned earlier, he coached a number of championship teams over a 12-year span. In addition to this, he served as the youth sports director for St. Martin Parish, going from town to town to help children learn the game and creating leagues and tournaments for them to play in and enjoy this wonderful sport. Tonight, this dedicated public servant gets some well-deserved public recognition.
---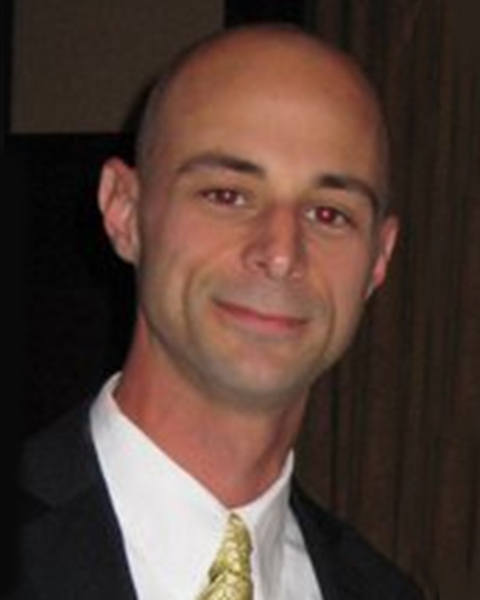 Brannon Danos


Our next inductee also found success in both managing and directing. Brannon Danos fell in love with baseball at the age of five. After playing baseball through high school and into college, Brannon moved into the USSSA system as a coach in 2005. In nine years as a USSSA coach, Brannon led his teams to 263 victories and two World Series championships. One year after he started coaching, Brannon took on double duty as a USSSA director, running tournaments in the Baton Rouge area. Shortly after taking the reins as a director, Brannon helped facilitate the opening of Cypress Mounds, serving as the complex's director of baseball operations from 2008 to 2010. Brannon expanded his tournament directing operations in 2015. He created 33 Sports, a tournament business that seeks to rejuvenate youth baseball in the Baton Rouge area while using the sport to help local charities. Since founding 33 Sports, Brannon and his enterprise have raised more than $50,000 for Make-a-Wish, the Capital Area Law Enforcement Foundation, and other organizations. And Brannon has only just begun. He is still active in running tournaments, and has no intention of stopping anytime soon.
---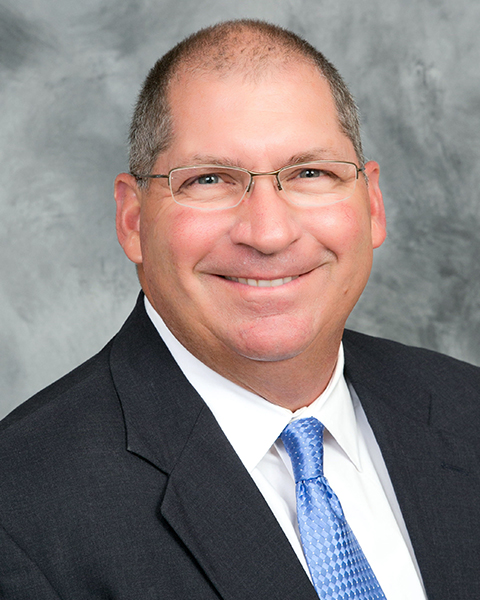 Lane Pitre


The Louisiana USSSA Hall of Fame has a number of record-holders and pacesetters enshrined in it. Right now, we're welcoming another pacesetter into the hall.

Lane Pitre is can say he was there when USSSA Baseball launched in Louisiana. In March 2006, he was the director for the very first USSSA Baseball event in the state. Since then, he's directed countless baseball tournaments not only in the Pelican State, but also in Texas. Pitre's journey to the hall of fame began at Central Lafourche High School, where he played baseball, slow pitch, and tennis. After school, Pitre continued his athletic pursuits by playing softball for several Lafourche-area teams, including TB's and the Raceland Jaycees. When work forced him to move to Baton Rouge, he signed on with Tigator Trucking, playing with the team for 10 years and earning 1993 Southwest Regional All-Tournament team honors during that time. Once his playing career ended, Pitre helped launch USSSA Baseball. Since that very first event 13 years ago, USSSA Baseball has evolved into a year 'round circuit allowing children from across the state to pursue their passion and play the game they love. USSSA Baseball's motto is "more kids playing more baseball." Lane Pitre has helped USSSA Baseball live up to that creed.
---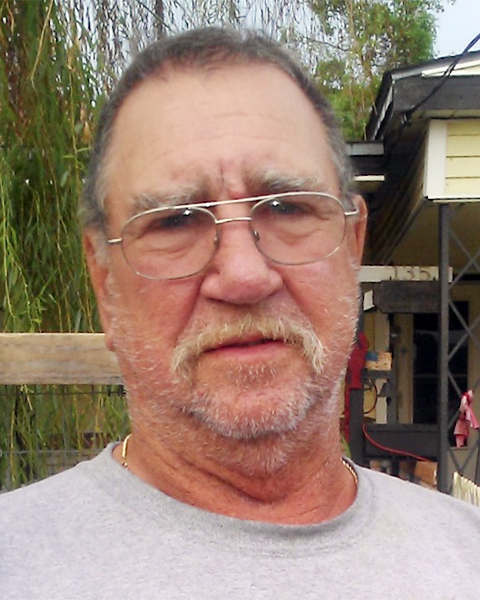 Gable St. Pierre, Sr.


Our next inductee has umpired softball on practically every level—from rec ball to high school to college. Gabe St. Pierre came to USSSA late in his life. He began wearing the red umpire shirt in 2005, some 27 years after he first began officiating mens' softball. In fact, he won Rookie of the Year honors in 1978 from his association. He went on to have a decorated career calling LHSAA and NCAA women's softball before hanging up his blue shirt in 2002. Then Hurricane Katrina hit Louisiana. After the storm, he began assisting his son, Gabe Jr., with USSSA events. Gabe admits that at that point in his life, he didn't know if he wanted to umpire. Fortunately for USSSA, Gabe didn't allow his doubts and fears to stop him, and he teamed up with his son to call games all across Louisiana, including a number of state and regional tournaments before retiring in 2015. Since then, he's been working with Gabe Jr. and Billy Vaughn as a tournament director. Not a bad resume for a guy who almost didn't become a USSSA umpire.
---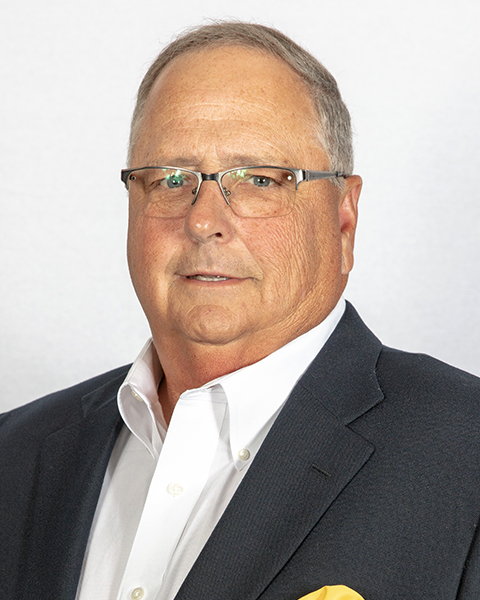 Arlie Walters


Our manager inductee is a traveling salesman. During his career, he sold insurance by day and negotiated room discounts for his team by night.

Arlie Walters's career as a businessman prepared him for his career as a USSSA team manager. In addition to handling room arrangements for his teams, Arlie prepared their budgets and ran his operations in a fun yet respectful way. Arlie's love of the game started as a child when he, his brother Danny, and their neighborhood friends would play pick-up ball in their hometown of Winnsboro. After his high school baseball playing days ended, Arlie moved into USSSA softball and management, coaching Danny and their friends for more than 20 years. In fact, Arlie and Danny got an assist from their mom, who would help load up their caravan before they hit the road for tournaments. In 30 years as a manager, Arlie's teams won numerous state titles and played in regional tournaments almost every year. His teams ranged from Class E squads to Conference teams and 35-year-old World Champions. Arlie is still coaching, but he's no longer coaching adults. He's focused on growing the next generation of ballplayers, coaching his grandson and his friends in USSSA Baseball and instilling the same love of the game he had as a kid in them.
---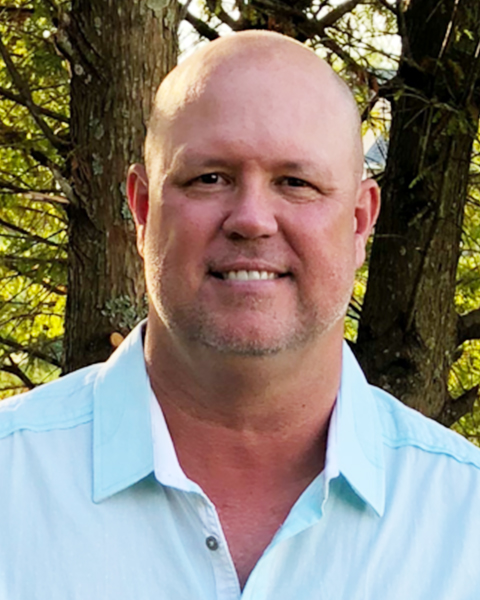 Scott Wheat


Our final inductee's softball career started with a phone call. One day in 1988, Scott Wheat got a call to fill in for the Drillers Diamonds in Baton Rouge. When Scott arrived, the coach asked him what position he played. Scott answered, "Shortstop. In high school. In P. E." The coach followed up by asking, "Can you pitch?" Scott answered with a question of his own: "How hard could it be?" The rest is history.

That fateful phone call led to a 27-year playing career in which his men's teams won 14 state championships, two national championships, and two world championships. Scott also played on two state champion coed teams and one world champion mixed squad. Scott also won a host of individual honors during his career—too many to list here. While Scott retired from playing in 2015, softball still consumes his life. Today, he's involved with USSSA as a league manager and an umpire. Most importantly, Scott says the game gave him many lifelong friendships. In his own words: "You may lose that athletic ability to make that 3-0 strike pitch to keep from walking in the winning run, but you never will lose those friendships you've build from playing a kids' game."
---