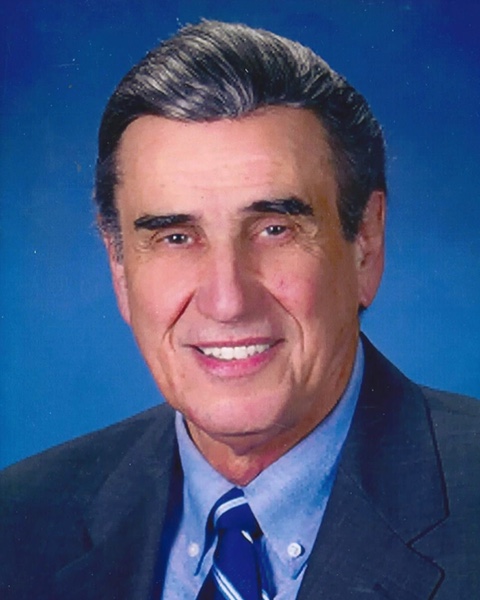 Jack Dale Delhomme
Breaux Bridge - Male Player
Jack Dale Delhomme is regarded as a legend in Louisiana slow-pitch softball and one of the greatest ever to step on the diamond.

Delhomme's athletic career began a Breaux Bridge High School, where he was a star quarterback, point guard, and sprinter. He started playing softball at the age of 17, just as slow-pitch was beginning to gain a foothold in the state.

For nearly 20 years, Delhomme was force to be reckoned with on the field. At the plate, Delhomme put pressure on defenses, especially outfielders, because he could turn a routine base hit into a double.

That ability to take extra bases on a routine hit helped lead one of his teams to a district championship, as he rounded second and third to score on a fly ball to shallow right field.

Delhomme was a feared second-baseman and shortstop. For example, in one regional tournament, Delhomme and his longtime infield partner Rickey Broussard turned 16 double plays, five of them coming against the number-one team in the country, Nelson Paint.

During his playing career, Delhomme earned two tournament MVP honors, one at the Gulf South Tournament and another at the Lake Charles Lakers Spectacular.

Outside of softball, Delhomme became a legend in high school athletics as a basketball and track coach. He led Fatima to three state track championships, with 19 of his pupils winning individual state titles. He later moved to Teurlings Catholic, where he coached the boys' basketball team to multiple district championships and their first Top 28 appearance. During Delhomme's tenure as athletic director, Teurlings claimed state titles in baseball, softball, boys track, and boys' golf, as well as three runner-up finishes in girls track.

After 30 years in education, Delhomme retired to become mayor of Breaux Bridge, a position he held from 1998 to 2014.
---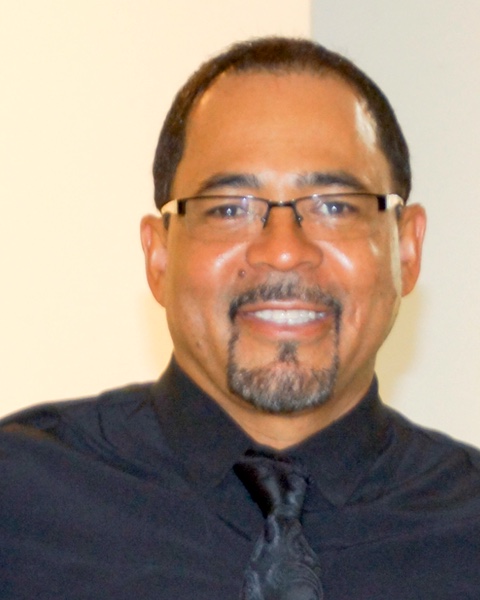 Perry Gallow
Opelousas - Male Player
Perry Gallow's law enforcement career led him to the sport of softball.

In 1990, Gallow, a former USL Ragin' Cajun baseball player, joined a pick-up game with some of his colleagues at the Opelousas Police Department. That experience hooked Gallow on the game.

In 28 years as a softball player, Gallow has played on nearly a dozen teams, has traveled to 15 states, and has competed in 15 world tournaments.

A utility infielder, Gallow is known for his ability to make tough defensive plays. In the 2008 co-ed state tournament, Gallow turned an unassisted triple play-the first of three in his career.

Offensively, Gallow is one of the best power hitters of his generation. So far, Gallow has a .720 batting average and more than 800 home runs to his credit. In his three years of senior league competition, Gallow has hit .850.

Among his career highlights, Gallow has won two world MVP awards, two world championship, and one world title runner-up. He has been named to 21 all-tournament teams and is a two-time all-star and home run champion at the National Tournament of Champions.

Gallow has used softball to help build relationships between his police department and the community. As chief of police in Opelousas, Gallow created the Chief Gallow Home Run Derby to raise money for the Boys and Girls Club of Opelousas. That event raised more than $60,000 over five years for the organization.
---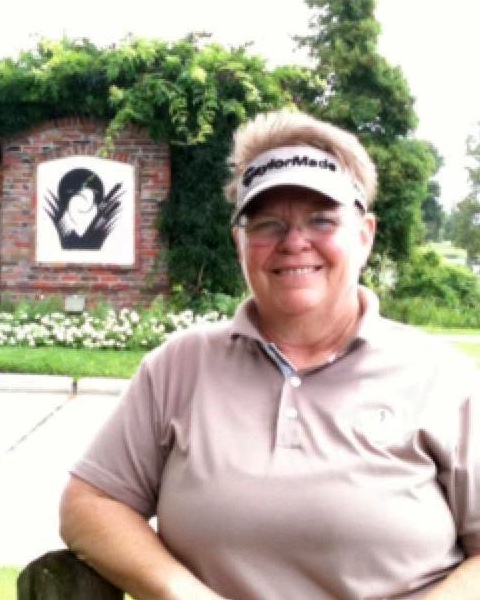 Trudy Guillory
Broussad - Umpire
Trudy Guillory became an umpire after heckling an official during a recreational game she was playing. The umpire challenged her to try officiating.

Trudy accepted that challenge, umpiring her first game at the age of 17. She worked ASA games until USSSA came to Louisiana. After making the switch, Guillory became a mainstay in Louisiana and the south, officiating numerous men's and women's state, regional, NIT, and world tournaments, including the first women's major championship in Garland, Texas, in 1988.

In 1987, Guillory earned the Louisiana Umpire of the Year award.

Guillory also was a mentor to other umpires. She served as the president of various umpire associations and has hosted clinics across the United States, passing her knowledge and skills to her fellow officials.

In addition to working slow-pitch, Guillory has officiated high school and college volleyball and fast-pitch softball. Guillory is also involved in the USSSA junior golf program, assisting at events on the Louisiana tour.
---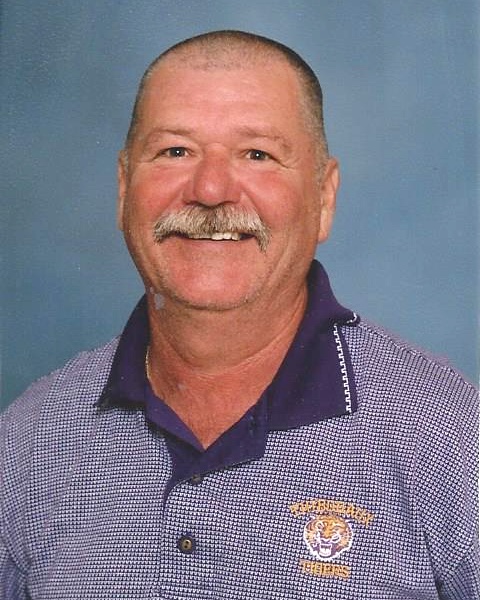 Doug Haydel
Thibodaux - Manager
It's no surprise that managing came so naturally to Doug Haydel.

For 22 years, he served as a football coach, cross country, and track coach, and as athletic director at Thibodaux High School.

While not coaching and managing the programs at school, Haydel was coaching and managing softball teams in tournaments across Louisiana and the United States.

Haydel's softball career began as a player in 1969, winning multiple state titles, picking up several top-three finishes in regional tournaments, and playing in two national championship tournaments.

Haydel transitioned to managing in the late 19-70s and continued his successful streak in softball. In 1983, his Bud Light squad went undefeated and won its first Class D state championship. In 1984, they repeated as state champions. In 1985, they placed second at the Class-C Southwest Regional. Haydel led his Bud Light squads to regional appearances for 18 straight years, appearing in the Class B, C, and D events during that span.

In addition to his success with Bud Light, Haydel guided three other teams to state championships during his career.
---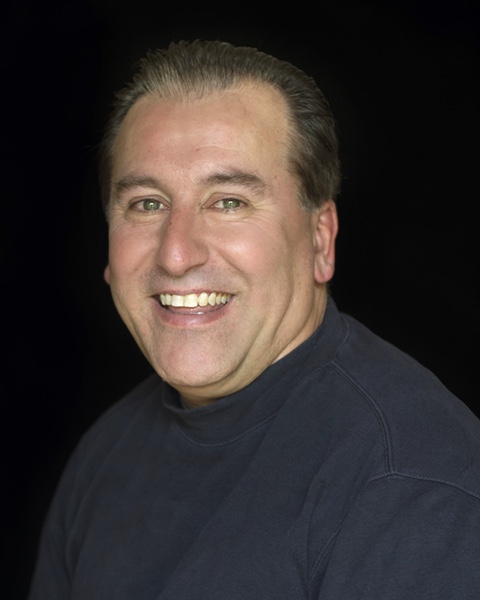 Steve Peloquin
Lafayette - Special
Steve Peloquin began playing softball in 1986, shortly after graduating from Northside High School in Lafayette. One year later, he won his first league championship with Paul's Lounge.

In 1988, Steve helped the Pelican Park Pro Shop go on a 57-game winning streak, win a state championship, and earn a spot in the national top-ten. As the pitcher for that Pro Shop squad, Steve was named to the All-Regional team, helping the Pro Shop to a third-place finish at regionals. During the tournament, Steve batted .750 and didn't walk a batter. That same year, Steve began his career as a manager.

In all, Steve won nine state championships - men's and mixed combined - before retiring in 1991.

After a seven-year hiatus, Peloquin returned to the diamond as an official, working three state tournaments and one regional championship. Just as he did as a player and manager, Steve took pride in his work, becoming known as a knowledgeable and approachable umpire.

In 2002, Peloquin gave up his officiating career when he began work at what is now Townsquare Media. For the last 16 years, Peloquin has been at the helm of the morning time slot on ESPN 1420, hosting "Thinking Out Loud" for 15 years and now co-hosting "The Starting Line-Up" with Cody Junot.

Steve, though, is best known for being the voice of Louisiana Ragin' Cajun softball, covering the team during three Women's College World Series and seven super regionals. In 20-11, UL became the first softball program in the country to broadcast its games on terrestrial commercial radio. Peloquin was on the call for each of those games. His work with the Ragin' Cajun softball team, as well as with the Ragin' Cajun women's basketball and football teams, earned him the 2013 Sun Belt Conference Broadcaster of the Year Award.

Since 2012, Peloquin has served as the master of ceremonies for the Louisiana USSSA Hall of Fame Banquet.
---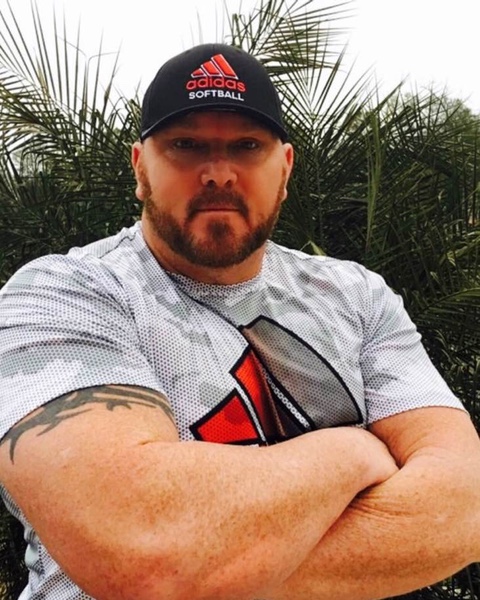 Wendell Rickard
The Villages, FL Male Player
Wendell Rickard is not a fan of statistics. When asked what his career batting average is… he answered, "Not sure." When asked how many games he's won, he gave the same answer. When asked how many home runs he's hit, he said, "many." When asked how his opponents would describe him, he answered, "Respected."

Rickard found his passion for softball while in college. That passion has taken him all over North America. In more than 30 years as a player, Rickard has played with teams and in tournaments not only in Louisiana, but also in Florida, California, Canada, and everywhere in between.

Rickard won his first home run title in 1993 and signed his first bat contract one year later. In 1996, Rickard was named Supreme Softball Magazine's player of the year. That same year, he won the national home run championship, hitting 209 bombs that year. In 1997, he set the all-time home-run frequency record. In 1999, Rickard was named the USSSA World Series MVP and was selected to the World Series all-tournament team. He also won the tournament's home run championship. Wendell is also a multiple time all-world selection, but true to form, he didn't say how many times he was selected.

In addition to playing the game, Rickard is a teacher of the game, sharing his knowledge and technique to hit a softball as far as the eye can see.

Rickard is also an ambassador for the sport. He's a member of the Adidas softball pro staff, and the company will launch his new signature senior softball bat in September.

Rickard is also a member of the National USSSA Hall of Fame and the Arkansas Softball Hall of Fame.
---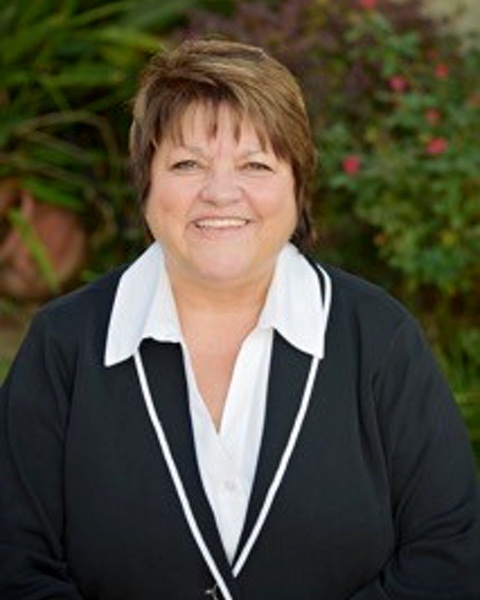 Polly Rousselle
Kenner - Director
Polly Rouselle helped build USSSA's brand both in Louisiana and around the world.

In 1990, Rouselle sponsored Kathleen Bradley in the USSSA Unity Games in the Soviet Union.

Closer to home, Rouselle helped introduce the USSSA brand to the New Orleans metropolitan area. She founded Louisiana USSSA's Chapter 9 in 1990, becoming the area's director. Throughout her 10 years as the Chapter 9 director, Rouselle registered more than 100 teams-youth and adult-and 75 umpires into the association. With that base of teams and umpires, Rouselle was able to host numerous leagues and tournaments in her area, including the annual Louisiana Lagniappe Women's NIT in Slidell, the women's state tournament, and the Men's Class C tournament in Kenner.

One of Rouselle's proudest moments was hosting the 1992 Women's Class A World Series in Garland, Texas. That tournament featured a team from her area, Kate Latter's.

Rouselle's work in expanding the women's game across Louisiana and her dedication to USSSA led to her being appointed as Louisiana State Women's Director. Rouselle also helped introduce a variation of slow-pitch in to the USSSA repertoire. During the 23rd National Convention in New Orleans in 1990, she hosted a men's overhand tournament. Soon after, USSSA introduced men's overhand as a sanctioned sport.
---