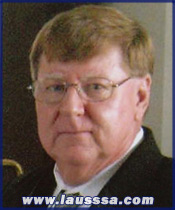 Don Halpin,
Lafayette, LA: Umpire
Donald was born and raised in Lafayette and a 1973 graduate of Ovey Comeaux High School. He participated in the track and ran cross country in middle school and High School.
The 70s saw the birth of Donald's two of his four children. As his son became old enough to play baseball Donald's coaching career started and this continued until he went to HS. His twins were born in the 80's and being at the park every night of the week when they decided they want to play slow-pitch. He coached his son and daughters in baseball, softball and basketball.
Donald was involved with the Southwest Lafayette Youth Sports, INC (SLYSI) for several years. He served as VP, President, Baseball, Softball & Basketball Coordinator. He was Tournament Director for several All-Star Tournaments.
When the kids were out of sports he still had passion for being around sports he decided to joined the local baseball and Fast-Pitch associations and decided that Fast-Pitch is the game he would concentrate on. Donald has officiated several USSSA tournaments, state tournament & world-series. He has officiated High School softball for the past 17 years doing several LHASS state tournaments. His professionalism, and demeanor eventually landed him at the college level of officiating in 2004, and was able to officiate fast pitch at the highest level for 10 years. He has officiated the Sun Belt Conference Tournament.
Donald has been married to his wife Diane for 40 years and has 4 kids and 5 grandkids. He is employed by Lafayette General Medical Center for 22 years.
---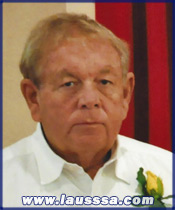 Mackey Hopkins,
Brandon, MS: Manager
Mackey began his softball career in early 70s in the Brandon/Jackson, Mississippi area playing in the local church league, city league and local tournaments.
It did not take Mackey long to get the bug and want to play at the upper levels. The 80s brought on Mackey moving up to better competition, and the need to travel to play the better teams. Mackey traveled through Mississippi, Louisiana, Alabama, Florida and Tennessee and his teams moved up to Mens A and Major…top of the ladder.
The Billy Bowlegg, Niceville, Florida; Worth Classic, Tullahoma, Tennessee,Smoky Mountain Classic, Maryville, Tennessee; Peach Festival, Ruston, LA; Worth Classic, Jackson, Mississippi; 4th of July Classic, Ft. Walton, Florida; Busch Classic, Little Rock, Arkansas; Arc Park Classic, Ft. Worth, Texas; and Cajun Classic, Carencro.
Hopkins teams also advanced to World Tournaments where they fared well over the years.
10th USSSA World in Salt Lake City, Utah
USSSA World in North Carolina….10th, 4th and 3rd.
Mackeys team success was created by Louisiana and Mississippi players, and not like the other major teams, who recruited nationally
---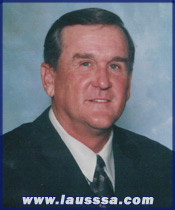 Roy Poche,
Martinville, LA: Player
Roy Poche began playing baseball at the age of 15 in the Teche League. In 1961, while a senior at St. Martinville High, Roy was recruited by HOF Member Murphy Tauzin to play American Legion baseball for Breaux Bridge. That year Roy batted .487 and led the league in home runs.

In 1962, Poche started his softball career, that spanned three decades, most of which were under the leadership of Murphy Tauzin. Winning the State Championship with Farmers & Merchants in 1963 sent Roy to his first World Tournament in Springfield, Ohio.
From 1963 to 1982, Roy played in the major division of slow pitch softball winning over 10 state titles, 5 regional championships and participated in 7 national tournaments. Poche was part of the team that played in the first USSSA World Tournament with fellow HOF Members John Usie and Murphy Tauzin, and were suspended by the ASA for their participation.
During his softball career, Roy hit over 2800 home runs and had a LIFETIME BATTING AVERAGE of .750. He has won numerous MVP Awards and was named to countless all tournament teams at state and regional levels. Roy was an outstanding hitter, but was best remembered for his outstanding defensive ability as he was able to patrol the outfield as one of the games best.
Roys teams included Farmers & Merchants, Gordy Salt, Domingue Motors, Pats Restaurant, Pete Nicolosi and Lou Anna Foods.
Roy continue his play in the Senior Division with OBI, Hardy Flooring, and Segura Farms .
Roy and his wife Catherine have been married for 52 years, have 5 children, 15 grandchildren, and are awaiting their 4th great-grandchild.
---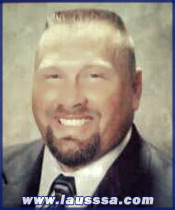 David "Sarge" Stratton,
Longville, LA: Director
Sarge becomes the 91st inductee into the Louisiana USSSA Hall of Fame.
Sarge began playing softball in 1977 at the age of 15 as a hobby. Softball soon turned into a passion after joining the Army in 1981. Playing overseas and continuing to play for 27 years total. His tournament Teams were Cryer Sports, Kuluga Construction, Billy Navarre, Shockers Softball, Maxs/LA Paging, UPC, M&M Mania DOCs Painkillers and The US All Army Softball Team.
Throughout his career Dave had several nicknames starting with The Gun, Heavy Metal, Baby Huey and SARGE. Sarge played for teams that won several Leagues, State, Regional, National, and Armed Forces Titles. Made a number of All Tournament Teams along the way culminating 3 MVPs in 1994.
Dave compiled over 1400 Homeruns and a lifetime batting average of .720. Sarge once hit 18 consecutive homeruns in a World Qualifier in Sunnyvale California. He played for the All Army Softball Team in 1990, 1991, and 1994 earned a Silver medal in 1990 and a Gold Medal in 1994. He was selected to the Armed Forces Softball Team in 1990 and 1994. His ultiment achievement came in 2005 while playing for Doc's Painkiller in the Tracy McGrady celebrity softball tournament in 6 games batted a perfect 1.000 hit 12 Homeruns and made a lasting Impression on all who attended.
Dave served as the Armed Forces Coordinator from 1996 till present. While the Armed Forces Coordinator had the most registrations in State history. He was also the Area 4 Director from 1997 until 2001 when he retired from the Army.
Dave is married to wife Dolly and they have three children, Jessica, Justin and Jeremy and Four Grandchildren Jada, Addi, Braydon and Andi. He is currently retired from the US Army and Works for Certified Labs as an outside salesman. He is still involved with USSSA Golf and is a part of the Louisiana Golf Association and is a part of the LAAGT Senior Golf Tour.
---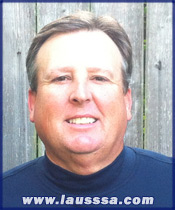 Todd Thomas,
Lafayette, LA: Player
Todd started playing ball at an early age and followed his dad to the ball park to watch him play. Thomas went to Lafayette High and played baseball where he earned All-State honors and was inducted into the Lafayette High Hall of Fame. Todd then went on to USL and played baseball.
His softball career started in 1985, and over the past 30 years he has played across the country in 20 different states. Along the way Todd has been very fortunate to have played in 6 USSSA Major World Series and win the 40 and over Men's USSSA World and the 35 and over Men's USSSA World. Over the years he played with a lot of great teams. They were Habetz Roofing, Bayou Land Seafood, Athletic Shop, Curtis Montet, Medicine Shoppe, Golden China, Mississippi Grand Slam, Ronnie's, Lafayette Fire & Safety, RSH Worth, Mississippi Worth, Twin States Worth, Phares Glass, Sportscenter Worth, and the Teurlings KC's.
Todd currently works at Ossun Elementary as a P.E Assistant. He has been with Shantel and her children Tyler and Bailey for the past 15 years. Todd continues to enjoy playing softball at a competitive level.
Thomas Stats:
11 - World Championships/National Championships
16 - All World Teams/All American Teams
2 - World MVP's
5 - Regional Championships
33 - State Championships
1995 Cajun Classis MVP Class B
2002 Top 10 Major Batting Title batting -- .740
Homeruns -- 1530
Life time batting average -- .745
---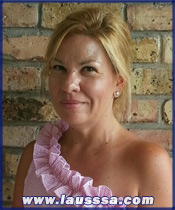 Becca Vaughn,
Metairie, LA: Special
Born in River Ridge, Louisiana in the early 70s, Becca attended St. Matthew the Apostle for grammar school and graduated high school from Ursuline Academy in New Orleans. Attended USL, UNO and Our Lady of Holy Cross College.
At age 20, moved to Jackson Hole, Wyoming and spent a year there working as an air traffic controller. Becca moved back home and met the love of her life, Billy Vaughn on New Years Eve. They were engaged 6 months after meeting and married on June 5, 1998.
Never a ball player, she soon learned the game of softball as a scorekeeper in Billys City Park Leagues. She was keeping score the night before welcoming their first child, Wyatt, born on May 23, 2001, and was hit by a foul ball, delivering Wyatt with a large bruise on her shoulder that raised the suspicion of social services.
When Billy was approached by Robert Boudreaux to become a USSSA director, she was quick to shoot it down as "unnecessary". Thankfully, Billy did not listen.
The first major USSSA mens softball tournament held at City Park coincided with monsoon like rains. After spending months planning and thousands of dollars on awards, the event seemed impossible to pull off. She and Billy spent Friday thru Sunday at City Park, without leaving, raking fields and playing around the clock to pull off the event.
At her urging, Billy left his career as a freight forwarder to pursue USSSA full time. The next week, they found out they were expecting another child, and son Sawyer was born on November 19,2004.
Those early years of USSSA would have been impossible without the help of both Billys parents, Mary Ann and JD Vaughn and Beccas parents, Lynn and Norma, who all pitched in and kept the kids as Billy and Becca ran their weekend events. As the events grew in size and location, Becca went from working the gate to Tournament Director. In July 2005, the Vaughns held their first boys baseball event.
Excited about the success of that first event, they incorporated more baseball events into their schedule. Their first 30 team baseball tournament was scheduled for the weekend of August 28-29, 2005. After playing Saturdays morning games, it became apparent that Hurricane Katrina was fast approaching. The event was cancelled as people made their evacuations from New Orleans.
After years of running leagues and tournaments at City Park, the park was heavily damaged and flooded by Hurricane Katrina. It remains shuttered to this day. While evacuated to Beccas sisters home in Nashville, Tennessee, Beccas beloved father, Lynn, lost his battle to cancer. He was 55. Facing the loss of her father and their business, she also was surprised to learn that she was expecting a third child. After returning home, with few options to pursue, the decision was made to push forward with the USSSA tournaments. After countless meetings of securing new parks outside of the damaged New Orleans area, teams looking for a sense of normalcy signed up for tournaments in amazing numbers. With Becca making daily phone calls telling teams about upcoming tournaments, the business was able to resurrect itself. After moving up her c-section so she could work the gate the following weekend, Annalyse was born on March 31, 2006. The hospital room was office central as Billy and Becca worked the phones to ensure that the tournament, the biggest boys baseball event to date,would happen. She even added a team to the tournament by answering her phone in her hospital bed just a few hours after delivery. Just 4 days after being discharged from the hospital, Becca worked the gate at Lasalle Park all weekend for that monumental event.
Since those difficult early years, their USSSA business has risen to levels that have greatly exceeded the Vaughns expectations.
After forming GULF SOUTH USSSA, Billy and Becca now operate boys baseball, girls fastpitch as well as mens/womens and co-ed slow pitch softball events. They also own a trophy/screenprinting shop and Becca has her own monogramming and personalized gifts business. None of this even remotely compares to the success of a 16 year marriage to Billy, her 3 beautiful ,healthy children, Wyatt, Sawyer and Annalyse, her fantastic mother Norma and in-laws MaryAnn and JD, and the 3 greatest employees in the world, Gabe, Kirsten and Tiffany.
---