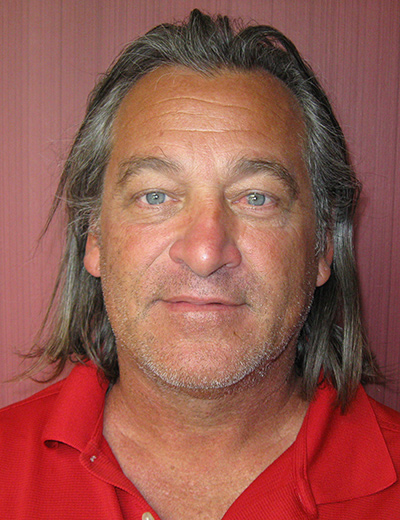 Rusty Culotta
Youngsville - Male Player
One of the most prolific SHORT STOPS to play the game in Louisiana, Rusty Culotta would be the selection of the majority of players who had the opportunity to play with, or against.

His defensive ability was second to none. And to say he was a good hitter, would be an understatement.

Rusty's lifetime batting average is .770. In case you have no idea what tham means... every four times at bat, Rusty would get a hit three times. And this average is no fluke, as Mr. Culotta recorded in excess of 5500 at bats in his 37 year career.

Rusty was not only a great player, he was a TEAM leader....and his leadership resulted in excess of 1970 wins in his 2600+ games career. Culotta captured 15 MVP Awards, 25 Gold Glove Awards and 28 All Tournament distinctions in his storied career.

Rusty Culotta's talents were in demand, and his road to the Hall of Fame included stints with Sugarland Exterminating, Ronnie's Produce, Lane & Associates, Lumberjacks, Emerald Refrigeration as well as play with Mire Knights of Columbus Council 7411.

Rusty vividly recalls the USSSA World Tournament in Sterling Heights, MI, where Ronnie's Produce, took on the Number 1 Seed, Mountain Top, a Michigan based team. With over 1000 people in the bleachers, Ronnie's pushed Mountain Top to the brink, however losing in the last inning 36-34. Ronnie's went on to finish FIFTH out of 154 teams from across the country.

"U Trip" has widely effected softball not only in sports, but also in relations as countless friendships have been created across the country.

Rusty went on to say, his softball years were the "GREATEST" in his life. Rusty currently resides in Youngsville and lists his occupation as a "Transporter."

---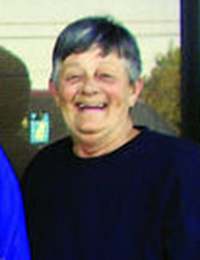 Charlsie Maturin
New Iberia - Special Category
What qualifies a person for induction as a SPECIAL CATEGORY inductee? Well rest assured CHARLSIE qualifies.

PLAYER. COACH. MANAGER. SCORE KEEPER. TEACHER. EDUCATOR.

As a player, Charlsie played EVERY position, however indicates Catcher was her ideal position. Ms. Maturin maintained a .500 lifetime batting average, and participated with numerous competitive teams from the New Iberia area.

As a coach... New Iberia Senior High. New Iberia Freshman High (now Westgate), Anderson Middle School, Loreauville High School, Belle Place Middle School. And the sports... Girls Volleyball, Girls Basketball, Girls Softball, AND Boys Basketball.

And the accomplishments abound....numerous District and Regional Championships. TWO STATE CHAMPIONSHIPS. 1969 Girls Volleyball State Championship at New Iberia Senior High. 1980 Girls Basketball State Championship at NISH.

SCOREKEEPER. When Pelican Park opened, Charlsie help recruit and train scorekeepers for the facility. And when the park closed, Charlsie continued to recruit and train scorekeepers for USSSA events in Lafayette including Moore Park, Brown Park and Broussard Park.

Many of the young individuals Charlsie trained back then, now serve as coaches and players in the USSSA adult prorams.

TEACHER/EDUCATOR. 34 years and THOUSANDS of student/athletes later, Charlsie has retired from the school system. Ironically, she continues to TEACH, as she has opened and operates PELICAN DRIVING SCHOOL, in New Iberia. Charlsie and her husband Ellis reside in New Iberia, and are the proud parents of three girls... Charlsie, Carley and Cammie.

---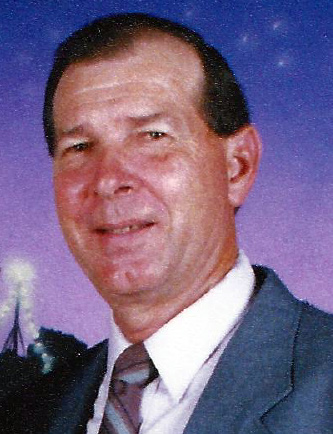 Nolan Menard
Breaux Bridge - Male Player
Nolan Menard was an outstanding athlete at Breaux Bridge High School, where he lettered in football, basketball and track. After graduating from high school, Nolan played baseball with the local American Legion team and from there began his long career as a BIG TIME softball player under the mentorship of Hall of Fame Member, Murphy Tauzin (2000).

Mr. Menards teams reads like the WHOS WHO of softball teams in Louisiana, regardless of time.

Gordy Salt... Farmers & Merchants Bank... Domingues Motors... Pat's Seafood... Pete Nicolosi... Bayou Oilfield Rentals... and Lou Ana Foods.

These seven teams, under the leadership of Tauzin, and with the basic nucleus of players moving from team to team, captured 10 state titles, Five (5) regional championships, and participated in seven (7) national championship tournaments across the country.

Nolan's talent were that of a THIRD BASEMAN.

Mr. Menard liked to flash the leather and served as the catalyst for hundreds of double plays with his second baseman, Jack Dale, his presenter tonight.

Nolan was an excellent base hitter, as best can be determined, he maintained a .650 lifetime batting average....and for all you young players, that was with wood bats, and cork centered balls.

Nolan also displayed power when needed, and recorded over 2000 home runs in his storied career, and also account for 850 WINS in his 20 year career.

And last, but by no means least, Mr. Menard captured numerous All Tournament and MVP awards, as well as being the BEST THIRD BASEMAN by all accounts of his team mates. Nolan and his wife Joyce are both retired and reside in Breaux Bridge. The Menards are parents of one son, Vince.

---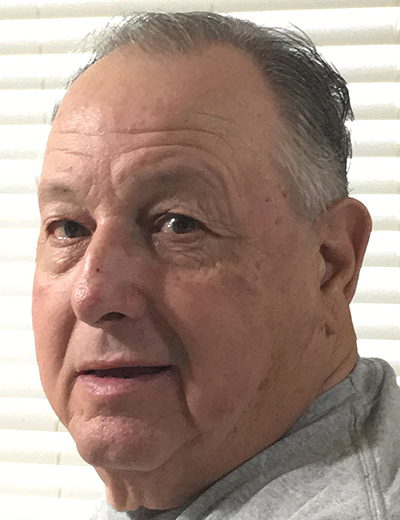 Buddy Mouton
Zachary - Manager
Charles "Buddy" Mouton was born in 1948 in the Crazy Crescent, New Orleans. Buddy was a baseball-softball NUT from the beginning.

His talent landed him a position on the LSU New Orleans baseball team, and recorded history in the LSU New Orleans/UNO history books, by logging the first home run in Privateer history.

Upon completion of his baseball career, Buddy turned to softball... slow pitch and N'Awlins own "jungle ball." Mouton played for numerous teams and could be found at a ballpark, seven days a week.

His New Orleans teams included Ducote & Lee, Yogi's Bar, People's Bank, Danny's Bar, Amex Nickel, and the one he is most proud of... Ice Water.

Buddy also coached a woman's team, Amex Nickel. Mr. Mouton also coached the National Guard team, which included former Texas Ranger Manager, Ron Washington. In about 1979 Buddy and Jeannie moved to Lafayette, where he began his USSSA career of player/coach.

The list of South Louisiana teams included Howard Johnson, Norris & Sons, Oil Enterprise, Courville Used Cars, Carlton, Halliburton, Budweiser, and his most famous runs were with Coin & Treasure and State Champions Julien's Po-Boys.

Buddy could be found at the park EVERY WEEKEND, and if he were not with his regular team, you could bet he entered a Pick-Up team, with a roster of whos, who, of local players. Buddy likes to win!

Buddy's playing career came to an abrupt halt in 1992, when he experienced a stroke and lost use of an arm and leg. Buddy's love of his life, Jeannie, past away in 2009 from cancer. Although Buddy has limited motion, and is unable to coach or play, his passion for sports drives him to serve as a youth director in Zachary and helps to run the youth leagues in Zachary.

Buddy resides in Zachary with his brother Michael. Buddy is the proud father of four children... Cathy, Kyle, Rocky & Dusty.

---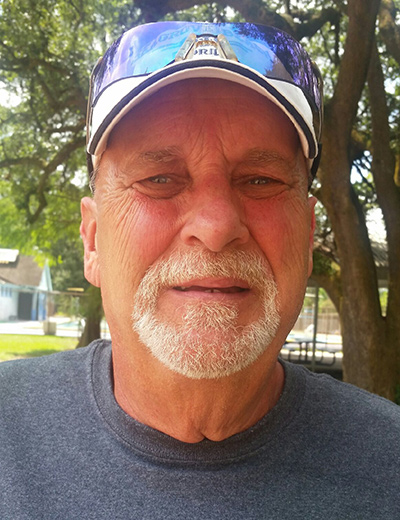 Pat Thibodeaux
New Iberia - Director
Pat began his baseball career at 6 years old in New Iberia. Pat moved to Marksville when he was 12 and continued to play baseball and played high school baseball at Marksville High School.

After gradution, Lenes Patrick Thibodeaux, moved back to New Iberia and began playing softball at Bank Street parks. In 1982 Pat began his employment at the New Iberia Park & Recreation Department under the leadership of Superintendent Pat Dayton.

Mr. Thibodeaux left the employment of the City of New Iberia in 1993, only to return in 1999 as the Recreation Program Coordinator. In the early years Pat served as ASA Deputy Commissioner and on his return in 1999, took on the ASA Commissioner position as well.

Under the leadership of Pat Thibodeaux, the New Iberia Softball program switched affiliation and became a USSSA sanction league and facility in the late 90s. NIRD has hosted numerous qualifiers and state tournaments in the 20 year USSSA affiliation.

Pat is a 25 year member of the Louisiana Parks & Recreation Association. He is a graduate of the North Carolina State School of Sports Management affording Pat the title of Certified Park & Recreation Professional. Pat served the city of New Iberia as a program coordinator for 18 years, and assistant superintendent for 10 years... 28 years in recreation.

Pat was inducted into the New Iberia Recreation Department Softball Hall of Fame in 2012. Pat and his wife are the parent of two children, Misty and David. The Thibodeauxs reside in New Iberia.

---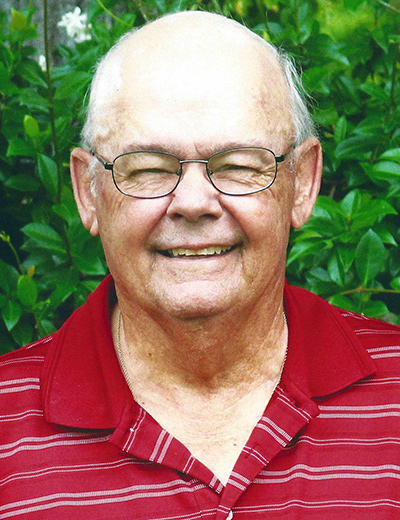 Oneal Veron
Lafayette - Umpire
Oneal Veron was an umpire's umpire.

When "O" left the field, there was a good chance that neither team could recall who had officiated their game that evening.

No fanfare. No applaud. No accolade.

He went out, and did his job!

Veron began his officiating in 1984 and has officiated for the City of Lafayette, neighborhood associations and Pelican Park.

He has umpired Youth NITs... Ponytail NIT, Scott World Qualifier, Bayou NIT and Cajun NIT. He has called in Women's NITs... Lady Luck NIT. He has officiated in Men's NITs... Cajun Classic. Big Wag. He has umpired State Championships. He has umpired Regional Championships. He has umpired World Tournaments.

Oneal umpired for nearly 30 years, and when it was no longer FUN, it was time to leave the game, and that is exactly how he left the game. An umpire's, umpire!

---