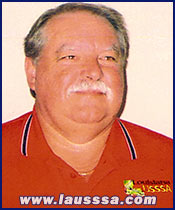 George Michael Clavier,
Breaux Bridge, Director
Mike was born in Church Point, LA and lived on a farm for much of his childhood. This hard work would set the tone for the work ethic Mike would display throughout his USSSA career. He began playing softball in 1970 and over the next twenty six years he played with and coached for several teams in the Lafayette area.
When his playing career began to wind down, Mike decided to continue being involved with USSSA. In 1994 he became a USSSA registered umpire and began umpiring in leagues and tournaments throughout the area. In 1996 he was asked to umpire in the USSSA Masters World Tournament. His pride and attention to detail led him to being named Louisiana Umpire of the Year in 1998.
Once again, his pride and attention to detail quickly made him a valuable asset. As a result, in 1997, he was appointed Corporate Coordinator and the following year he was named Masters Coordinator. In 2000 he was named Louisiana USSSA Director of the Year and in 2001 was appointed the Assistant State Director.
Mike and his wife Janice have been married since 2002 and live in Lafayette. They manage a storage facility together and get to travel on weekends. Mike has two children, Jody, an avid softball player himself and Shellie, who is an accountant.
---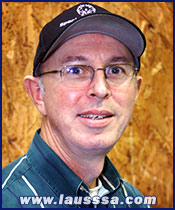 Charles Courville,
Carencro, Manager
Charlie developed a love for softball and all sports at an early age by going to watch his brother play and being the sports manager for Junior High and High School at Teurlings High School. As Charlie got older he and some friends decided to put a Women's softball team together to play in the city leagues from 1978-1989 so they could have some fun. The friendships that were developed over that time have been everlasting and now, just as they kidded him back then telling him that he would one day coach their children, Charlie is actually doing just that.
In 1989 Charlie decided to give back to the community by joining up with a couple of school mates who had their children playing at Acadiana Athletic Association. He coached baseball for two years and then he began coaching boy's softball when Travis Hargroder and Ronnie Broussard decided to start a boy's softball program at Acadiana Athletic Association. They began with a 12 year old team and played as 13 and 14 year olds in a 16 year old league because there were no other leagues. From not winning a game to winning several league championships and playing in world tournaments they developed a travel team named CC Pride from 1992-1998. Charlie says our team name PRIDE stands for positive, responsible, integrity and intelligence, dedication, energy and enthusiasm. The Pride team continued into adulthood from 1998-2004 and now Charlie coaches Girls Fast Pitch and Basketball using the principles of pride.
Charlie's goals as a coach are to give back to the youth of our community, develop self confidence and teach the power of working together and the power of a positive attitude. To teach that success is not always reflected by points or runs on a scoreboard but true success is achieved by attitude, consistency and dedication, traits that if developed will make them better equipped to live and work in the community.
He is most proud of the fact as a coach he was able to expose the game of softball to the youth of the community and make it enjoyable enough where they continue to play as adults and for having the opportunity to make a difference in their lives.
---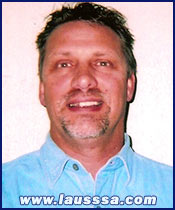 Glen's career began in 1975 when he played for the old House of Wheels team and he is still playing today some thirty years later. Throughout his career Glen has traveled to a number of countries that include Australia, the Philippines, Japan, Venezuela, Columbia and others when he played for the All Navy Team. His travels in softball also took him all over the United States and Canada from California to South Carolina, Virginia to Florida to Hawaii to Alaska and all points in between. He once spent the evening discussing sports with Bo Jackson when Bo was with the Kansas City Royals and Glen was playing in a regional tournament in Dallas when they stayed at the same hotel. Glen knows Bo!!!
Some of the teams Glen has played for locally are Steel Building (St. Martinville), Acadiana, T.E.C. and Allied Tire. On a state and regional level he played with the likes of the Tangi Merchants, Massey's Sporting Goods, Lane and Associates out of New Orleans, Coin & Treasure, Team Worth, Randy Smith and Demarini/Lafayette Fire & Safety. His teams won in excess of 25 State Championships and he has been selected to numerous All Tournament Teams along with being named tournament MVP on 6 different occasions including the State MVP in 1989 in the Open Division.
Throughout his storied career Glen, who taught himself to bat left handed at age 10 because he thought it looked cool, and who is sometimes called Klumpa or Special "K" has carried a .665 batting average while hitting 1,584 home runs. He is known to be one of the most competitive players on the field. In one tournament he finished an amazing 21/23 and played on the #1 ranked Class A team in the country in 1987! In 1989 the Acadiana softball team was used to film the first softball instructional video, "Slow Pitch the Championship Way.
Glen has coached all four of his sons in all sports until they reached High School. Jason 24, Justin 22, Ryan 19 and Tyler 17 won 5 District Championships, 3 State Championships and 1 National Runner-Up in Baseball with their dad as their coach.
Glen is married to Antionette Frederick Klump from Scott and they reside in Lafayette. He has been employed at Baker Hughes Inteq for 20 years as a Materials Supervisor.
Glen says being inducted in the Hall of Fame is the "Honor of a Lifetime."
---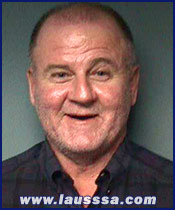 Ricky Latiolais,
Lafayette, Player
Ricky's career began thirty four years ago and he thanks God for giving him his health and ability to play and enjoy the game of softball throughout the years and he is still enjoying the game today!
Ricky has had the privilege of playing on teams the likes of Duson Tree, Briley Marine, Lafayette Fire Safety and Randy Smith with whom he is currently playing for.
While being on these teams Ricky was a part of several State Championships, Regional Titles and recently two World Championships, the 2005 50 & Over BASA World Champions in Birmingham, Alabama and the 2006 50 & Over SPA Major Plus World Champions in Plano, Texas.
Throughout his career Ricky is carrying a .700 batting average and has garnered a few "MVP" honors as well. Most recently he was named to the 2005 USSSA 50 & Over "All World" team in Hutchinson, Kansas while hitting a robust .833 for the tournament.
Ricky has been blessed with the opportunity to take part in various bat testing by Softball Sales in Houston and San Antonio which resulted in exposure in their sales catalog and further requests from Louisville-TPS, Miken and Combat to test their bats. By agreeing to take part in this testing he received the honor of being a player rep for these companies as well.
Ricky reminds himself to remember that none of this would have ever been possible without the grace of God.
---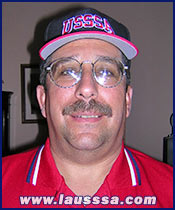 Marc Palmer,
Baton Rouge, Umpire
Marc Palmer's umpiring journey began in 1977 when he was asked by a friend to help him umpire a Girls Fast Pitch tournament. From that point forward he was hooked. As a student at Ole Miss he worked in the intramural program as an official in flag football, basketball and of course softball. Each summer he came back to Baton Rouge and worked Fast Pitch softball until time to go back to school. After college Marc worked in the small town of Magee, Mississippi as Recreation Director and umpired in the Little League program he put together while his new wife Terrie worked the concession stand. Throughout the next fifteen years Marc worked in both recreation and sales but would always umpire softball games during his spare time.
In 1994, after returning to the Baton Rouge Recreation Commission, a fellow BREC supervisor suggested that Marc should register as a USSSA umpire. The rest, as they say, is history as Marc began umpiring at St. Louis King of France in 1995 where he was given the nick name "Mario" by a group of boys who played in the youth league. He still serves as Umpire-In-Chief there and assigns and umpires as always. During his career Marc has worked countless games at St. Louis King of France as well as several Cajun Classic N.I.T.s at Pelican Park and got the chance to call for his old friend, umpiring partner and fellow inductee, Rick Robertson, at Disney's Wide World of Sports at an N.I.T this year.
Marc received the Louisiana USSSA Umpire of the Year Award in 1999 and currently serves as the President of the Louisiana Recreation and Parks Association.
As it started so it continues. There are nights Marc looks into the concession stand and sees his wife Terrie flipping hamburgers and pouring cold drinks just as she did years ago and then he turns around to the scorer's booth and sees either Brandi or Erin, his two daughters, taking turns keeping score. Marc is still hooked on umpiring and keeping his family involved in softball.
---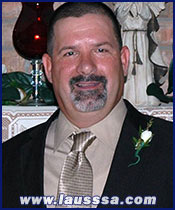 Dwayne Trahan,
Youngsville, Director
Dwayne's career began as a player back in 1978 and continued until he hung his cleats and glove up for good last year in 2005.
Having always been known to try anything at least once, Dwayne decided to try and be an umpire in 1994. He actually did a good job and his umpiring career lasted until 1999 when time did not allow him the opportunity to call as many games as he would have liked.
Dwayne's Louisiana USSSA career has been quite busy as he has juggled a number of duties over the years.
1978-2005--Player

1994-1999--Umpire

1996-2000--Park Manager at Pelican Park

1997-Present--Louisiana USSSA Fast Pitch State Director

2004-Present--Managing Partner of Magnolia Sports
In 2001 Dwayne received the Louisiana State Director of the Year Award and in 2005 he was presented the USSSA National Director of the Year Award.
He is the co-founder of Cajun Express which was created in 1999 and served as President from 2000-2003.
Known nationally as one fun loving crazy Cajun, Dwayne "Neggy" Trahan is actually a proud family and business man and an asset to Louisiana USSSA.
---