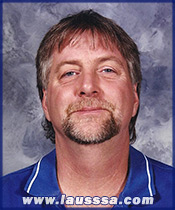 David Brasher,
Pineville, LA: Director
Since USSSA began expanded into sports other than softball, directors from across the nation have stepped up to grow these sports in their areas. David Brasher is one of these people. A former softball player, David took the reins of several of the specialty sports offered by USSSA and has turned them into successful program in Louisiana.
David's first USSSA experience was coaching in the first ever USSSA Womens Slow Pitch State Tournament. After coaching womens softball and playing both mens and coed slow pitch, Davids interests spread when he coached his son in the inaugural USSSA State Basketball Tournament in Monroe in 1999. Soon after, David became a USSSA basketball director. This eventually led to him serving as a USSSA director in several other sports. David has directed tournaments in eight different USSSA sports and currently serves as the USSSA Volleyball National Chairman. David was recognized as Louisiana USSSA Director of the Year in 2000 and the USSSA New South Division Dwight Hall Sparkplug of the Year Award in 2004.
David is a retired principal and coach who is now the recreation director for the City of Pineville Louisiana. His wife Debbie and children, Lance and Kelli, currently serve as USSSA directors in the Pineville area.
---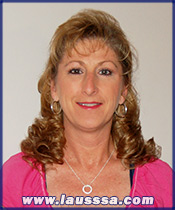 Pam Culotta,
Lafayette, LA: Player
Many softball players will tell you the game requires passion and dedication. Pam Culotta exemplified those traits. She developed her love for the game at a very early age. That love and enthusiasm made her one of the best female players the State of Louisiana has ever seen.
A native of New Iberia, Culotta began playing slow-pitch at the age of eight. Her parents were heavily involved with youth softball and served as coaches. The softball bug bit her at that early age, and she continued to play throughout her youth.
Culotta moved up to the adult softball ranks when she was 16-years old. She began playing with her sister, Rhonda Guillotte, on the Deares Drive-In squad. From there, Culotta played for numerous teams from New Iberia, Lafayette, Alexandria, and New Orleans in classes A, B, C, and D. In her time with those teams, Culotta won numerous state championships. She also placed in several women's and co-ed divisional and world tournaments.
The highlight of Culottas career came in 1998. That year, she played on the Base Invaders team that won the Class C World Championship. The next year, the Base Invaders returned to the World Tournament in Class B and finished as the runners-up.
Culottas defensive play earned her even more awards. A utility player who played at second base, shortstop, outfield, and pitcher, Culotta was named the MVP of the 1998 Class C World Championship Tournament. This award is memorable as it came when she was 35-years-old. She was also named the Defensive Player of the Year at two other world tournaments. In addition, Culotta was selected to numerous all-tournament teams in state, divisional, and world tournaments.
Culotta retired at the age of 41 to follow her daughter as she played fast-pitch. Culotta says she doesn't miss playing as much as she misses the people and friendships she made along the way. She says USSSA afforded her the opportunity to meet many great people and to travel to many different states. Those memories, she says, will last forever.
Pam is married to Brent Culotta. They have have four children--Brad, Brannon, Brady, and Kaitlyn.
---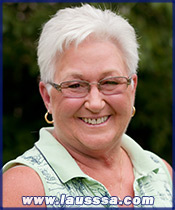 DeDe deBlieux,
Baton Rouge, LA: Umpire
USSSA umpires are often thrust into stressful situations. The people in red sometimes have to deal with unruly players or obnoxious fans. However, not many umpires take over leadership responsibilities within their association in their first year on the job. DeDe deBlieux is one of those rare umpires who tackled those extra chores in her first year. The rest is history.
deBlieux began her umpiring career at Drillers Diamonds in Baton Rouge. Before her rookie year was over, she was named the assignments secretary of the Red Stick Umpires Association. In addition to this, deBlieux was named the umpire-in-chief for the women's state tournament that same year. "I never studied a rule book as fast and as hard as I did in my rookie year," she says.
Those responsibilities opened doors for deBlieux that would pave her way to the hall of fame. She would be named assistant regional director. From there, deBlieux would become an original member of the Greater Southwest Regional Umpire Board. In this role, deBlieux helped institute umpire training across the Southwest as well as in Baton Rouge, New Orleans, and Monroe. In her position on the board, deBlieux also promoted and increased participation and opportunities for women umpires.
On the field, deBlieux holds several distinctions. She is the first woman to umpire a Hispanic NIT She is also the first woman to officiate in a mens state tournament and divisional qualifier. In addition to this, deBlieux has called a number of state, divisional, and national tournaments. She has also umpired the Womens World Series. She was also instrumental in brining the USSSA Coast Pride Tournament to Gulfport, Mississippi.
deBlieux says umpiring USSSA softball has given her the opportunity to meet many wonderful people. She says the experience has provided her great memories over the last 30 years. She says she is grateful for not only learning the skills of the job and growing as an umpire, but also for fostering umpiring skills in others. Her lasting contribution to the game may be her enthusiasm, which she used to help other umpires want to perform better every time they stepped onto the field.
deBlieux lives in Baton Rouge. She has a daughter, Stephanie, a son-in-law, Rob, and a super grandson, Cole.
---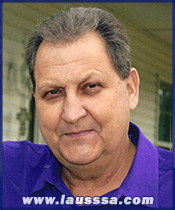 Danny Goodwin,
Independence, LA: Manager
On any given night at a ball park, you can see children begging their parents to let them onto the field to play. Danny Goodwin was one of the lucky ones that was allowed onto the field. In the 50 years since he first took to the softball diamond, Goodwin has become one of the winningest players and managers in the history of Louisiana USSSA.
Softball is in Goodwin's blood. His father, Wilmer, coached the New Hope Union Baptist Church team in the 1950s and 1960s. Goodwin joined that team at the age of 13. In addition to playing for his father's squad, Goodwin played on his junior high school's fast-pitch team. In his eighth-grade year, the team took home first place honors in the Livingston Fast Pitch Fair. Goodwin also was named to a local all-star team in 1962.
His slow-pitch playing career was just as successful. Goodwin played for several teams, including New Hope, Dirty Dozen, and Erdeys (just to name a few) and won numerous championships. Goodwins career as a manager was nothing short of spectacular. He coached over a dozen teams to over 1300 wins for a career win percentage of .736. In addition, Goodwins teams have won a total of 38 state championships and seven regional titles.
Goodwin has been married to his wife, Machelle, for 22 years They have two sons--21-year-old Haiden and 19-year-old Ian.
---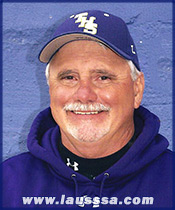 Darrell Hebert,
Thibodaux, LA: Player
Darrell Hebert's athletic career has spanned nearly five decades. In that time, he has become one of the most decorated players and coaches in Louisiana sports history. Hebert's career began just down the road from here at Northside High School, where excelled in baseball and several other sports. He later enrolled at Nicholls State University, where he would continue to stand out on the diamond. Hebert helped lead the Colonels to two conference championships and NCAA tournament appearances. Hebert was twice an all-conference selection. In his senior year at Nicholls, he was earned All-America honors as a catcher after batting ..350 on the season. Hebert's accomplishments were recognized by his alma mater in last year when he was inducted into the Nicholls Athletics Hall of Fame.
Once his collegiate playing career ended, Hebert took up softball. Success came early and often. In his first slow-pitch season, Hebert helped his team to state and regional championships and a berth in the world tournament in St. Louis. Hebert also took up fast-pitch, winning state and regional championships in back-to-back seasons. In his thirteen year career, Hebert won numerous championships and played in multiple world tournaments. He retired with over 700 home runs and a batting average of .690.
During and after his playing career ended, Hebert has worked as a high school and college coach. For nearly 40 years, Hebert has coached football, track, and baseball teams across southern Louisiana, including a five-year stint at his alma mater. In 1988, Hebert served as an assistant coach and recruiter for the Nicholls State baseball team. He would stay there until 1993 when he graduated from the university with his Masters Degree in Education. In addition to his high school and college baseball duties, Hebert found success as an American Legion Baseball coach. In his eight seasons at the helm of the Thibodeaux Post 11 squad, his teams won one regional championship and three district championships.
Today, Hebert is a teacher, head baseball coach, and assistant football coach at Thibodaux High School.
---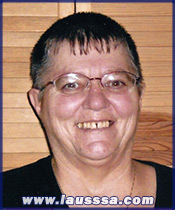 Glenda Sapia,
Gheens, LA: Special
If you ask a member of the USSSA Hall of Fame how they became involved with the organization, chances are he or she will tell you they found out about it through a friend or a relative. Our next inductee, Glenda Sapia, is one of those people. Glenda followed her husband and fellow hall-of-famer, George, across Louisiana and the United States to travel to USSSA events. Glenda easily could have taken a backseat and sat in the stands. Instead, she dedicated herself to making the USSSA experience a memorable one for players, managers, umpires, directors, and spectators. In her 35 years around slow-pitch and other USSSA sports, Glenda has traveled to tournaments, clinics, and meetings to help event organizers perform their chores. Whether she was working a registration table, organizing meetings, or just cleaning up the park following a game, Glenda was there to ensure the event ran smoothly. Her work has taken her to NITs, state tournaments, and world championships in locales such as Dallas, Houston, Kansas City, Las Cruces, Mississippi, and Orlando.
Glenda and George have been married for 42 years. They have two sons--Greg and Glenn and his wife Izola--and a grandson, Christian.
---