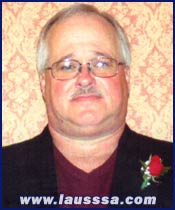 Rodney "Butch" Alleman, Class of 2002, Male Player,
Inducted on Saturday, October 12, 2002; Lafayette Holidome
In 1970 Rodney "Butch" Alleman was told after a severe ankle injury he would never play any type of sports again. Beginning in 1971 he would prove all the physicians wrong. He began his softball career with Rayne State Bank and the list of teams is endless. He recalls each team member and coach with a passion. Pete Nicolosi, Boud's Lounge, LoAnna Foods, in 1982 while playing for Bayou Oilfield he made all tournament and all World, following that he had 4 more all world titles, while with Athletic Shop, Hammond, Louisiana; Morgan Boots, Dallas, Texas; and Dallas, Dallas, Texas.
From the beginning of his career in 1971, Butch earned 7 Homerun titles and maintained a batting average of .768 throughout his 30 year career. His total homeruns exceeds 2,140. To date Butch remains a part of the Knights of Columbus Mire Council 7411 softball team and participates in the 35 and older tournaments yearly with 3 National K.C. Championships to add to his collection. A legend in his time Butch is still well known as the "Homerun King" in softball parks throughout the country. Butch presently resides in Scott, LA. Even to this day, Butch's love of the game continues; as he is the coach of an all girls select fast pitch team.

---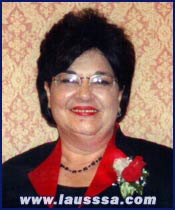 Elizabeth "Liz" Boudreaux, Class of 2002, Special,
Inducted on Saturday, October 12, 2002; Lafayette Holidome
Liz Boudreaux has been involved in USSSA since January 1981, when she and husband Robert attended an informational meeting in Houston, Texas, to determine if USSSA and Louisiana were a possible fit. She has been involved as the State Secretary for Louisiana USSSA for those 22 years, and takes pride in being their at the beginning, when it was basically a two person operation. Liz has done it all from selling t-shirts, to working in the concession stand, to licking the stamps to do a mailing to the 361 teams registered that first year. Liz is the mother of Lynzie, 21, a pre-med student at LSU, and Bo, 12, all world everything. Professionally, Liz has been a teacher for 28 years, 25 in the Lafayette system, and 3 in St. Mary parish. Ms. Boudreaux was selected "Teacher of the Year" in 1974 at Willow Street Elementary in Franklin, Louisiana. Liz is a member of Alpha Delta Kappa, an honorary teaching sorority, since 1978 and has been nominated several times for the LEF "Teacher of the Year" award. Away from the school setting, Liz is the number one fan of Lynzie and Bo, while they are participating in their own sports activities. Liz is overwhelmed at the number of friends she & Robert have made over the years in the USSSA, and relishes the title of "Louisiana's First Lady of Softball", a title bequeath her by one of her speakers this evening. Hall of Famer Rick Robertson.


---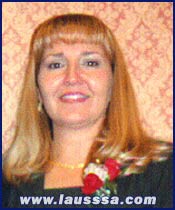 Debbie Dixon Brasher, Class of 2002, Female Player,
Inducted on Saturday, October 12, 2002; Lafayette Holidome
Debbie Dixon Brasher , a Pineville, Louisiana resident, has been playing the game of softball since she was 12. Her passion and talent led her to be recruited by Cenla Merchants, a 1970s & 80s nationally ranked women's open class team at the age of 15. This powerhouse team, coached by Travis Gypin, saw sponsorship throughout the next 15 years as Cajun Catfish House and Alexandria Music Place. This team won numerous district, state, and regional titles, and saw many national tournaments. USSSA was introduced in 1980 to Alexandria. Debbie played USSSA class A women's softball, winning 3 state class A championships, and travelling to 2 national tournaments before disbanding in 1987. In 1988 she started playing with nationally ranked Walder's LeGals, a class B women's team. This team later combined with a Lafayette team that was coached by Brent Colatta. Her batting average during the 1970s & 80s was .816. She has also played and is still currently playing co-ed softball, where she has had the privilege to play with the nationally ranked Young Guns team from Alexandria and Ed Owen Contractors from Shreveport. She has been afforded many all tournament selections in both women's and co-ed softball, however the most prestigious was the "Miss Softball" award at nationals in 1980.

---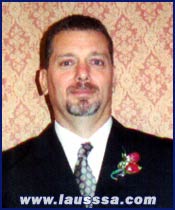 Jules Caulfield, Jr., Class of 2002, Male Player,
Inducted on Saturday, October 12, 2002; Lafayette Holidome
Jules Caulfield, Jr. started playing softball with his eight brothers and sisters in his backyard in Lafitte, La. It did not take long to realize that Jules was going to have an outstanding softball career, as he proved to be the neighborhood homerun champion. Jules' USSSA softball career begain in the early 1980's with the BOMBERS sponsored by the Creppel Family. Coming from the New Orleans area, slow pitch was new to the defensive specialists, however, Jules was the person who learned to hit the long ball then, and continues to "blast" them out the "yard" today. Elite Bombers quickly learned the game and captured several championships over the next several years. Jules was named to the All-Tournament Team in USSSA Divisional Championships in 1991 and 1992. Jules also manages and plays for St. Anthony 7350 Knights of Columbus Softball Team. They finished in the top four teams in the state for the last five years, and laid claim to their highest finish this past state tournament with a 2nd Place finish. Employed by Avondale, Jules plays Industrial with Avondale's Softball Team. Avondale claimed the USSSA Corporate State in 1999, 2001, and 2002. Avondale also claimed 2nd in 1999 and 4th in 2001 and 2002 in the USSSA Corporate World Tournament. In 2001, Jules was named to the All-World Tournament Team. Through the years Jules has played for several teams including Diamond Dawgs, Will's Team, and Lumberjacks. Jules is presently playing with Elite Softball who won state in 1999, 2000 and 2001. He is still an active player and more importantly, Jules is one of the GOOD GUYS in the game of Slow Pitch Softball.

---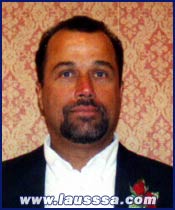 Charles "Charlie" Lejeune, Class of 2002, Umpire,
Inducted on Saturday, October 12, 2000; Lafayette Holidome
Charlie, as most of you know him by, started umpiring with USSSA in 1988. His dedication to umpiring, along with hard work, garned him his Area UIC title in 1992, by Area Director Neal Swanner. Charlie's leadership ability also placed him on the Greater Southwest and now New South Divisional Umpire Boards. Charlie's on the field skills and talent won him the 1994 Louisiana Umpire of the Year and 1998 Greater Southwest Division Umpire of the Year award. Charlie's umpiring skills and diplomacy have landed him some of the premier slow pitch softball events over the years including numerous NIT, state, regional, national and world tournaments including the Men's Major World Series in 1995, Men's Corporate World in 1999, and the Men's "C" World Series this past September. Charlie also listed umpiring in the Whole Enchilada in Las Cruces, New Mexico, as a highlight, as this New Mexico phenom continually host well over 200 teams each and every year, on the first weekend in October. In addition to umpiring, Charlie has conducted numerous Umpire Clinics in his area and has assisted with clinics across the Greater Southwest and New South divisions. Charlie is also considered a "tournament directors" best friend, as he basically makes it happen on the field to assure a smooth event, regardless of the location of the tournament. Besides Charlie's love of the game, umpiring has given Charlie the opportunity to travel and meet a great group of people. Charlie currently lives in Houma with wife Dinah and is employed as Sales Manager for the Daily Review newspaper, based in Morgan City.

---
Daniel "Danny" Robichaux, Class of 2002, Male Player,
Inducted on Saturday, October 12, 2000; Lafayette Holidome
Danny began his softball career with Lockport Gulf in the early 70's. His homerun power was quickly noticed and this talent moved to Lafourche Repair Service in Raceland. Several tournaments in the New Iberia area gave Robichaux's talent an opportunity to be exposed, and before long, Danny was playing for Bayou Oilfield out of New Iberia. The nucleus of this team then moved on to Shetler Courgars, Lake Charles, then Slocum Construction, Alexandria. The Shetler and Slocum teams gave Danny national exposure and offered him the chance to play with Morgan Boots, Dallas; Cable T.V., Garland, Texas; Athletic Shop, Hammond, Louisiana; Houston Sports, Houston, Texas; Larry's Used Cars, Grand Prairie, Texas; Mississippi Grand Slam, Jackson, Mississippi and Parker Breland, Jackson, Mississippi. Danny has also played with his local Jaycee chapter over the twenty years, and has captured the Jaycee State Championship 11 times. Danny's 20 year career has produced in excess of 1800 home runs, and a lifetime .715 batting average. Danny's teams haved claimed two world championships, while he personally has been name to four (4) all world teams. Robichaux has played in five (5) USSSA Major World Series, the ultimate softball experience, and his name can be found on several of the all time record lists. Danny is employed by Bollinger Shipyards, and he and his wife Roberta, are the proud parents of three children.
---