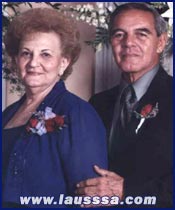 Carl Creppel, Sr., & Lorilei Creppel,
Sponsor, Carriere, Mississippi
When approached by their two sons about sponsoring a slow pitch softball team, Carl and Lorilei pondered the situation for a short period of time, and committed to sponsoring what has become one of the dominant slow pitch softball forces in the state of Louisiana, Elite Towing "Bombers". Some 20+ years later, the "ELITE" softball team still exists, and competes at the upper levels of classification. "Hoss" and "Mama Bomber" not only sponsored a highly competitive team, but actually "adopted" the players of the team, and were present for 95%+ of their tournaments including NIT's , State, National and World Tournaments.
Lorilei, affectionately known as "Mama Bomber" recalls their 1992 trip to the USSSA Men's "B" World Series in Salem, Oregon, and even though the team finished in the middle of the pack with a 2 & 2 record, Lorilei still thinks the Bombers were one of the best teams there.
"Hoss" recalls the Bombers first trip to Pelican Park and Cajun Classic VI in 1984. Elite was paired against the premier team in the country, Elite Coatings, Georgia. This was the Bombers first exposure to big time softball and although the final score was a bit lopsided, the Bombers held their own through the first three innings, and actually led the 1984 Major World Series Champions.
Carl & Lorilei's knicknames were given to them by their extended family, the team, and their love of their players and families was evident whenever the Bombers participated in any event in the state or country. The "Hoss" and "Mama Bomber" were rare commodities to the game of slow pitch softball. They enjoyed the game. They enjoyed their teams. They enjoyed the competition.
The Creppels are retired and currently reside in Carrier, Mississippi.

---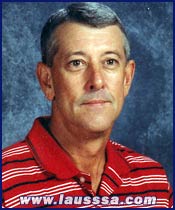 Gerald "Jerry" Duplechin,
Umpire, Breaux Bridge, Louisiana
In 1982, Jerry Duplechin accepted a challenge from umpire, Bee Chaisson, to come out, become an umpire, and make a difference in the game of slow pitch softball. Jerry believed he could make a difference and quickly fell in love with the "avocation". The opening of Pelican Park afforded Jerry many opportunities to umpire at all levels of play, including the majors. Numerous state, national, world and world series opportunities would follow. Jerry has served the Lafayette Area Umpires Association as President and Chief Training Official for the past 15 years. Mr. Duplechin has also served as Area UIC for slow pitch softball.
Jerry's teaching profession provides him with the tools to share his knowledge and skills with many umpires, not only in Louisiana, but throughout the Midwest and New South Divisions of USSSA, as Jerry serves on the umpire board of the two divisions.
Jerry's avocation has expanded to include fast pitch and baseball, and Duplechin has officiated both sports at the division IA level. Jerry currently serves as Baseball UIC for Louisiana, and is instrumental in the training of up and coming USSSA baseball officials in the Lafayette area.
The highlight of Jerry's career was umpiring at the Men's Major World Series in 1993 in Daytona Beach, Florida. Duplechin was named Louisiana Umpire of the Year in 1991 and Divisional Umpire of the Year in 1994. Jerry is most proud of the fact that his wife, Marie and three sons, Corey, Ryan and Casey, are all USSSA officials and wear the red proudly.
Jerry and Marie currently reside in Breaux Bridge and Jerry is employed by Lafayette Parish Schools.

---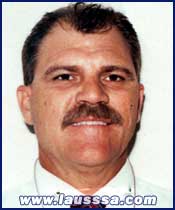 Jody "Chip" Hebert,
Male Player, Breaux Bridge, Louisiana
At the early age of 4, "Chup" was at the ball park with his softball dad, Jim "Chomper" Hebert, and was destined to continue the legacy his father began in the competitive softball world. Jody was present when his dad's team, Domingue Motors participated in the first ever USSSA World Series in Milwaukee, Wisconsin.
Jody's strong arm landed him a baseball scholarship at Nichols State University before arm trouble ended his baseball career early on, and returned him to Breaux Bridge and his first adult softball team, T-Maes Café. His talent was noticed quickly and he was off to play with state power, Bayou Oilfield. There he had the opportunity to play for deceased Hall of Fame Member Murphy Tauzin and shared the same dugout with fellow Hall of Fame Members Butch Alleman and Danny Robichaux.
"Chup's" play with Bayou afforded him future play with Shetler Cougars, Lake Charles; Slocum Construction, Alexandria; Athletic Shop, Hammond; Cable TV, Garland, Texas; Morgan Boots, Dallas, Texas; Dallas, Dallas, Texas; Parker Breland, Jackson, Mississippi; Mississippi Grand Slam, Jackson, Mississippi; and concluded his major playing career with Ken Michaels, Maryland, when they claimed runner-up honors at the USSSA World Series in Omaha, Nebraska, at the famed Rosenblat Stadium.
Hebert's accolades include five trips to the Major World Series, a lifetime .717 batting average, 1857 homeruns, all of this batting in the lead off position. Jody claimed multiple "gold glove awards" but notes his five consecutive gold gloves over five consecutive weekends while playing for Cable TV as a highlight of his career.
The Hebert family currently resides in Breaux Bridge

---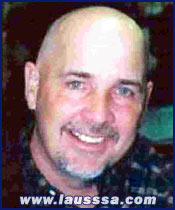 Michael "Mike" McCarron,
Male Player, Big Branch, Louisiana
Mike McCarron received his introduction to slow pitch softball in 1968, as a 13 year old in Mandeville, Louisiana. Mike's love of the game and absence of a high school baseball team made it a natural fit. After a brief, successful professional baseball career in the Philladelphia Phillies organization, Mike returned to Louisiana to resume his softball career. Mike's ability as a slow pitch player were quickly recognized and landed him play on the major softball circuit where he played for Kirkpatricks of North Carolina and Yarbays of Virginia. McCarron then chose to play closer to home with the likes of Tourney Brothers, Tangi Merchants, Massey's Sporting Goods, Coin & Treasure, Bear Creek Restaurant, Lane & Associates, Lafayette Fire & Safety and LA Bag. Mike has the distinction of being named to eleven (11) All World teams while amassing 44 State Championships. McCarron currently maintains a lifetime batting average of .720 and has hit 2109 homeruns over his 35 year career. Mike continues to play at the age of 48 at the "A" level.
Softball players and fans across the state of Louisiana and the Gulf Coast area know Mike McCarron. He is one of the good guys in this highly competitive arena. There is never a time when you came across Mike McCarron and were not greeted with a smile and a handshake. Competitive in nature, McCarron has drawn the accolades of softball players of all classes, because he is the players, player.
Mike is currently employed by Dudley Sports and resides with his wife in Big Branch, Louisiana.

---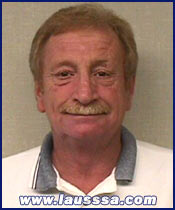 Lennie Zeringue,
Director/Manager, Breaux Bridge, Louisiana
Lennie was looking into sanctioning his youth slow pitch league in St. Martin parish in 1983, when State Director Robert Boudreaux, asked Zeringue to join the ranks as an umpire. Lennie obliged Boudreaux, and became quite efficient as an umpire in a short period of time and went on to officiate in two consecutive World Tournaments in 1985 and 1986. Zeringue was then appointed Girls Youth State Coordinator in 1987 and led the nation in girls youth team growth and is directly responsible for advancing the Louisiana program to the lofty status of competitive teams we currently experience.
Besides serving as an administrator in the youth program, Lennie coached and assisted in the development of two girls slow pitch teams, which included his daughters. In 1992, 1993 and 1994 the Girls 18 & under team claimed State Champion honors, while his girls 10 & under team claimed state champion honors in 1993 and 1994. The 1994 Rockettes finished second in the Girls 10 & Under World tournament.
1995 saw the onset of fast pitch in Louisiana and Lennie was up to the challenge, and began working with players to develop pitchers in the fast pitch arena. In 1998, Lennie's fast pitch team won state and world championship honors in the 14 & under division of play. Lennie continues to coach the skills of fast pitch pitching.
Lennie is currenly employed by Southern Petroleum Laboratories and he and his wife, Carole, reside in Breaux Bridge, Louisiana. And to quote "Z", "it is all about the kids."

---