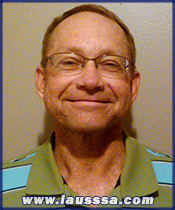 Jesse Embry II,
Bossier City, LA: Manager
Born in Carthage, Texas, Jesse moved to Bossier City in 1974 and graduated from Airline High School in 1978. His softball career also began in 1978 as he began playing and shortly after, began managing. In 1980 Jesse managed two different teams, and continued to do so until recently.
Jesse worked in Bossier City's First Baptist Church Gym and softball fields for some ten years. He subsequently went to work for the Bossier Parks & Recreation, as well as maintaining his primary job, an accountant for United Bilt Homes.
Mr. Embry is remembered best, and nominated as the manager of the First Baptist Church softball team, Bossier City. FBC captured the coveted Louisiana Christian Invitational on three different occasions. His FBC team also captured Runner-Up honors in 1999. The FBC captured numerous USSSA Church State Championships and participated in USSSA Regional and World Tournaments.
From 1988 thru 2009, Mr. Embry directed, managed and played church coed softball and volleyball in Bossier City Church leagues. Embry indicated the leagues he conducted averaged over 12 teams each session, and each year over the 21 years.
Jesse has enjoyed playing with, and managing his niece and nephew; and has played with and managed fathers, then later their sons & daughters. Jesse met the love of his life in 2010, and is now happily married to Cindy Hughes Embry. The Embrys enjoy playing tennis and softball together.
Jesse is most proud of his relationships and memories with his former players and he is looking forward to many more years of managing and playing in the USSSA.

---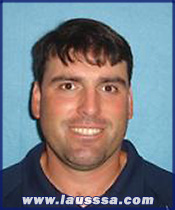 Frank Griffin,
Natchitoches, LA: Director
Frank has participated in sports since he was a very young child. He has always enjoyed the competition sports provides and knew that some day, he would enjoy a career in the sports industry.
After working his way through college in the Intramural Department at Northwestern State, Natchitoches, Frank went on to garner his Masters Degree in Sports Administration in 1999. Shortly after Frank was hired by the Lafayette Recreation & Parks, and shortly after his employment realized that he wanted to host and conduct sporting events, and thus his introduction to USSSA. Frank conducted several tournaments for USSSA in multiple sports, and initiated the first USSSA Flag Football program in Louisiana.
Griffin's success was quickly recognized across the state and the City of Natchitoches hired their graduate to return and take over their antiquated Recreation Department. While experiencing large successes in the Recreation Department, Frank wanted to do more and approached USSSA Baseball State Director, Joey Odom, and inquired about running baseball in North Louisiana.
Griffin's effort in the baseball industry has earned him three (3) National Awards, including the 2005 Spark Plug Award, the 2009 Baseball Director of Year Award and in 2010, the coveted Assistant Executive Director Award.
Frank currently serves as Vice President of USSSA Baseball. Baseball State Director of Texas North, Baseball State Director of Texas South, and State Director of Flag Football for Louisiana.
Frank is married to Christie, and they have two children, Drake and Kennedy, and currently reside in Natchitoches.
---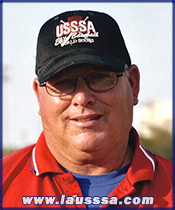 Tommy Haydel,
Baton Rouge, LA: Umpire

Tommy has been married to Louise for 35 years and they have two children, Rock, 32, and Erin 26, and they are proud grandparents to one grandson, Hunter Rock, 7.

Tommy began umpiring slow pitch softball in 1984 at the old Driller's Diamonds in Baton Rouge, where he officiated men, women and mixed leagues and tournaments. On occasion, Tommy and a group of Baton Rouge umpires would travel to Lafayette to officiate in the Cajun Classic.

In the late 80's Drillers became a USSSA affiliate, and subsequently Tommy became a USSSA Umpire.

Tommy has served as Driller's UIC during the glory years, and held that position for 12+ years. His umpiring expertise landed him in numerous slow pitch state, divisional and regional championships throughout Louisiana, Mississippi, Arkansas and Texas. During his busy run Tommy was introduced to girls slow pitch, girls fast fast, and love of his career, BOYS BASEBALL.

In 2001, Mr. Haydel met the recently appointed New Orleans USSSA Director, Billy Vaughn (HOF 2010) and joined the New Orleans USSSA Umpire Association, where he would only umpire on weekends, which consisted of 15-20 games over each two day weekend. Tommy's baseball experience included all age groups, however Tommy favored the 9-10 year olds.

Tommy's umpiring motto was simple…."remember we are doing this for the kids….now let's have fun….and play ball"

To watch Tommy umpire was quite a treat, as he would sing and dance with the fans and players. He was the first person to start the "wave". And it was not unusual to see Tommy high-fiving a player after hitting a home run.

Whether it was a 10 year old league game, or the Championship Game at the USSSA Elite World Series at Disney, he has enjoyed and treasured each and every experience. His induction to the HOF brings his umpire career to an end.




---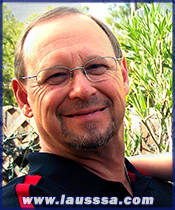 Kim Lastrapes,
Kingwood, TX: Player
Kim Lastrapes began playing softball at the young age of 17, with Domingue Motors in 1969 and Breaux Bridge Bank in the early 70's. As the youngest player on the team, Kim was noted for his big bat and competitive athletic abilities.
Kim was recruited by HOF Member Murphy Tauzin as a pitcher. Kim played many years for Louisiana Power House Teams…Pete Nicolosi, Lou Ana Foods and Bayou Oilfield. Under the direction of Murphy Tauzin, the teams garnished many state and regional finishes sending them to four World Tournaments.
Lastrapes was sidelined for a short time with knee surgery, and it was questionable as to his return to the game. After making a full recovery, he went on to play with Breaux Bridge Bank, winning the 1985 USSSA Men's "B" State Championship. That same year, Spoolie was picked up my Morgan Boots, Texas, to play in the USSSA Major World Series in Greensboro, North Carolina. Kim was the winning pitcher in the game that put the eventual champions, Elite Coatings in the losers bracket. Following that performance, Kim went on to play for Team Dallas in 1986 and 1987 producing two more trips to the USSSA Major World Series.
Kim's softball career has produced in excess of 2200 home runs and lifetime batting average of .680. He has participated in six (6) World Series tournaments and was named to all tournament teams at state, regional and national levels.
Kim is extremely proud to be inducted into the HOF with fellow Louisiana team mates, Danny Robichaux, Butch Alleman, Jody Hebert, Mike Broussard and Bobby Cormier. His experiences on the softball field has provided many wonderful memories of traveling throughout the country and creating lifelong friendships along the way.
Kim moved his family to the Houston suburb of Kingwood, in 1986. There he coached for 14 years and was a member of Pony Baseball Board. He also coached a Louisiana based select team, Southern Tigers, and won the USSSA 16 & Under State Title in 1999. Kim still resides in Kingwood and is currently employed by Carrizo Oil & Gas in Houston. He and his wife Sandra have three children and three grandchildren.

---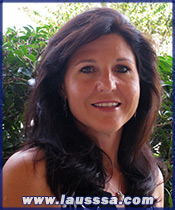 Lydia L. Odom,
Lake Charles, LA: Special
Lydia was born in the early 60's in Donaldsonville, and raised in nearby Burnside. Lydia was one of seven (7) children of Ruffin and Ione LeBlanc.
Lid began playing recreational softball with her sisters in the early years, and provided her softball background when she attended Northeast Louisiana University, where she played intramural softball, and she met her husband of 26 years, Joey.
While still living in Monroe, Lydia began playing with First Baptist Church as a catcher, while her sister-in-law, Sonja, pitched, and her father-in-law, Curley served as head coach.
In 1985 Lydia and Joey began their USSSA careers as they hosted their first softball event….The Ouchita River Classic. The Odoms then moved to Baton Rouge, as Drillers Diamonds enticed them to make the move, as Joey was hired as their GM. While in Baton Rouge, Lydia continued to play coed ball at St. Louis King of France, and began her competitive career with Picadilly Cafeterias, a women's team.
In 1997 Lydia and Joey moved to Lake Charles, and with the addition of baseball to the USSSA program, she and Joey began their sports marketing company, Sports Productions of Louisiana. The organization of the company has produced one of the largest baseball events in the United States, in the form of the "Governor's Games". In 2005, the Games brought over 275 teams to Southwest Louisiana area to play baseball on a three day weekend. Hotels from Lafayette to Beaumont were packed with teams ready to play baseball in Lake Charles and Sulphur. This tournament is only one of many that Lydia and her family coordinate and conduct on a yearly basis.
In 2006, Lydia left her job as a Senior Electrical & Instrumentation Designer at ReCon Engineering to dedicate her total energy in the family business. Lydia currently resides in Lake Charles, Louisiana, with her husband Joey and family Daniel, Kayla, Blake and new grandson, Landon.
---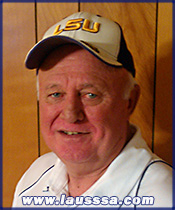 Chris Walker,
Raceland, LA: Player
Raised in Raceland, Louisiana, Chris began playing softball at the early age of 15 and competed for 43 years, and retired recently at the age of 58.
Chris' teams included Chargers, Hawks, Dixie Beer, Budweiser, Bud Light, Weller Chiropractic, Segura Farms and Randy Smith. Chris' 43 year career produced a lifetime batting average of .700, with some 525 home runs, most of which were recorded in his early years, as his senior production was his high batting average, and extremely high, on base percentage. Walker and this team mates captured the 1982 USSSA Class "B" State Championship. Chris and the Raceland Jaycees also captured 12 Jaycee State Championships, during the popular Jaycee State Softball Tournaments.
Mr. Walker contributes his success and long career to being injury-free most of his playing years. He notes the friendships he created during the 40+ years as one of the precious items he will take from the game. Chris was one player you did not have to ask to practice. It was usually he asking everyone else to spend time with him, and hit softball, after softball. Chris' work ethic produced his most memorable award in that he was selected "DEFENSIVE MVP" in the 2004 Senior Softball National Championship, while playing for Segura Farms. During the championship, Chris batted 21 for 26 and a .808 average.
Chris is married to Martha and they have twin daughters, Lisa and Sandy. Chris & Martha reside in Raceland. Mr. Walker is a retired Educator, however is back at the job, for a short time.
---