Georgia Marie Duplechin,
Breaux Bridge, Louisiana, Umpire
Marie Duplechin's umpire career began when she attended a meeting in 1982 with her husband, Jerry, to learn the rules. Although she had no intentions of becoming an umpire, by the end of the meeting, she was registered. After spending $125 for a uniform and dues and attending two clinics, she was ready to officiate.
As fate would have it, her partner did not show up for her first night of league. After surviving her first night alone, she was addicted. She spent many years traveling across the Southwest Division umpiring the women's circuit. This often involved traveling alone. Through the years she has officiated all levels of play, from Youth to Men's Major.
Marie was awarded the honor of being chosen Umpire of the Year from the State of Louisiana in 1995 and New South Division Umpire of the Year in 2001. She serves on the Southwest Divisional Umpire Board training umpires across the division.
Some of her fondest memories have been umpiring in the Men's Master's World, several Women's Divisional Tournaments, and Women's "A" World. But her two trips to the Women's Major World Series in 1995 and 2001 provide her fondest memories. The highlight of her career so far was umpiring the "IF" game at the Women's World Series in 2001, when the top seeded team lost two games to the "A" team. I have Rick Robertson and his extreme faith in me to thank for this opportunity.
Marie is very proud to officiate with her husband, Jerry, and 3 sons, Corey, Ryan, and Casey.
---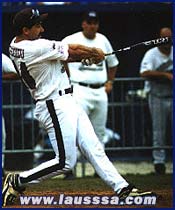 Larry Fredieu,
Montgomery, Louisiana, Male Player
Larry's career spanned over three decades. He has always possessed one of the sweetest swings in slow pitch softball. He was given the nickname "The Bayou Beauty" by the famous traveling announcer, Ray Molphy. The home runs Larry hit throughout his illustrious career were always a thing of beauty and seemed so effortless for him. Fredieu was all business when he played on the major circuit. Larry was a hot commodity as he hit home runs and he hit a lot of them. He never seemed to complain about any questionable calls by the umpires and never seemed worried when his team was behind. He knew they would come back and win more times than not with one swing of the bat.
Larry played with the likes of Steele Sports, Sierra, Bell Corp, Vernon's, Starpath, Rich's Superior and Louisiana's own Athletic Shop and belted over 1000 home runs while doing so!!!

1989 he was 3rd in Home Runs with 320 while playing for Steele's.
1991 he was 10th with 131 for Starpath
1992 he was 19th with 130 for Bell Corp
1994 he was 4th with 167 for Ritch's Superior
1995 he led the country with 179 for Ritch's Superior and in
1996 he came back and finished 4th with 174.
Larry Fredieu hit a home run every 2.151 times at bat the year he led the country in home runs and hit one every 2.218 times at bat the very next year.!!!
Larry was a quiet man with dark hair and eyes who carried a big stick. He was a member of numerous championship teams and was selected to many All tournament and All world Teams as well. He let his playing do the talking. He never was one to brag on his accomplishments and is humbled by his induction into the Louisiana USSSA Hall of Fame
The Fredieus currently reside in Montgomery, Louisiana.
---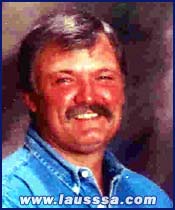 Terry Magee,
Male Player
Terry was born to play ball. He was a very gifted athlete who began his softball career at the age of fifteen. His older brothers played for Lee Finance Company in Bogalusa and Terry joined them when he was just a sophomore in high school and played with them until 1973. When he graduated, Terry played collegiate football at Nicholls State University in Thibodaux, LA. He had a short stint with the NFL and returned home to Bogalusa and softball.
From 1974 to 1983, Terry played with Magee Finance Company in Bogalusa. This team won the Class "A" State Championship in 1977 and again in 1980. He played in the regional tournament that year in Lawton, OK. In 1982 Magee Finance won the USSSA State Championship in Pearl, MS and played in the national tournament in Nashville, TN. During those years, when the Magee team wasn't playing on a weekend, Terry played with several other local teams: Alive 'n Kickin, Magic City Mobile Homes of Laurel, MS, Turn n' Burn, church league teams and many others. There weren't many weekends he wasn't playing somewhere.
In 1984, Terry joined the Athletic Shop team from Hammond, LA where he had an outstanding career. He played in many state, regional and national tournaments. When the Athletic Shop folded, Terry played with Kleinpeters. Terry quit playing softball for a while to coach his son, Dustin, and daughter, Molly, in Little League.
Terry went back to softball again in 1997 to coach and play with his son and his nephew along with their friends, many of whom he had coached in Little League. Terry played with Elite, a team in Bogalusa sponsored by Mike Dodd's Oil Company the summer before his death in January of 1999.
---
Joe Schillace,
Sponsor/Coach
In 1977, The Athletic Shop Softball Team was formed by team owner and sponsor Joe Schillace. In a period of four (4) short years, The Athletic Shop went from playing in local recreational tournaments to a nationally ranked Men's Class "A" team in 1981.
Joe was the driving force to his teams success, providing leadership and showing a love for his players as well as a love for the game. Joe demanded respect and sportsmanship from his players. He stressed to them that anything they did while wearing his uniform was a reflection of his team as well as themselves as a person.
Softball to Joe was more than just a game. He did not want to be looked upon as just a sponsor. Mr. Schillace created a family type atmosphere among his players, their wives and children as well as his immediate family.
Over the next six (6) years, Joe Schillace raised the bar in Louisiana in terms of softball sponsorship. In 1987, the teams accomplishments were unmatched by any in Louisiana all made possible by Schillace…..NSA Super Major National Champions…ASA Major National 5th Place Finish…and Top 10 finish in the USSSA Major World Series.
In order to participate in tournaments of this magnitude all across the United States, it took a very special person as well as sponsor to provide his teams with the resources to achieve such lofty accomplishments….Joe Schillace was the rare breed.
Joe Schillace would also be the first to tell you, you cannot achieve success and recognition without GREAT players. Such players who donned the "SHOP" uniform were the likes of Myles Schexnayder, Butch Alleman, Danny Robichaux, Jody Hebert, Larry Fredieu and the late Terry Magee, all Louisiana USSSA Hall of Fame members who played for Joe Schillace and The "SHOP".
The biggest compliment Joe could receive as a sponsor came following the 1987 season when Athletic Shop made its mark as one of the nations "Elite Eight" teams on a national scale. An above mentioned player was offered a large contract by another team to leave Joe Schillace and The "SHOP" and play elsewhere. The player declined the offer to remain and continue playing softball for the Athletic Shop and Joe Schillace. The player stated, " Joe Schillace is the best sponsor I have ever been associated with. Joe possesses qualities that money can't buy. He is truly my friend, whether it be on or off the softball field, after all, there is life after softball.
Joe Schillace passed away in May 1989, leaving behind his wife, Mary, a loving mother to her two sons, Joey and Johnny. All three reside in Hammond, Louisiana, with their families and both sons are successfully self employed.
---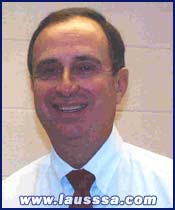 Herbert E. Schilling,
Lafayette, Louisiana, Special
Herb Schilling may have done more for the advancement of the game of softball…..slow pitch and fast pitch…. in Louisiana than any of the 29 previous inductees into the Louisiana USSSA Hall of Fame….the development, construction, and operation of the world famous Pelican Park, located in Carencro, Louisiana, the softball capitol of the world.
The only child of the late Olga and Herbert Schilling, Herb was destined for involvement in the game of softball as Herb's father migrated to the Lafayette area in the mid 20's to play baseball. The elder Schilling was the driving force behind the old "Evangeline Baseball League" and was the owner of the Lafayette White Sox. Mr. Schilling opened his Budweiser distributorship in 1953 and quickly grew his business into one of the largest Budweiser distributors in the country. Olga Schilling was an educator and taught at the college level most of her teaching career.
The younger Schilling has been an entrepreneur extraordinaire. Herb's involvement in the local economy goes well beyond his ownership of Schilling Distributors, as Herb at one time or another has owned Pelican Park, Carencro; Radion Stations 97.3, The Dawg and 96.5, Planet Radio, Lafayette; Argus Security, Lafayette; Dophin Compactors, New Iberia; Louisiana Rice Mill, Mermentau; and Schilling Development, Stateline, Nevada.
Herbie's community involvement includes the development of the Louisiana Open Golf Championship, which is Lafayette's premier PGA golf event hosted at Le Triomphe CC each April; the development of the Recycling Foundation, Inc., which provided curbside recycling to residents of Lafayette at NO CHARGE; and lastly the formation of the Louisiana Classics, Inc., which was the funding agency for USL/UL Athletics to bring in top competition….Louisiana Classics was the forerunner to the Tiger Athletic Foundation which copied the concept. Mr. Schilling has served as past president of Oakbourne Country Club, and is a member of the UL "S" Club, UL Alumni Association, Greater Lafayette Chamber of Commerce, Krewe of Gabriel and the USGA.
Mr. Schilling is the reason Pelican Park went from just a simple dream of a trio of budding entrepreneurs, to serving as the mecca for softball in Louisiana over the past twenty years. Schilling's desire to create the softball masterpiece is the main reason Pelican Park continues to draw players and teams from across the country.
Herbert Schilling is currently married to his wife Renee, and they are the proud parents of eight (8) children, six of which have college degrees, with the final two currently enrolled at the University of Louisiana, pursuing their degrees
---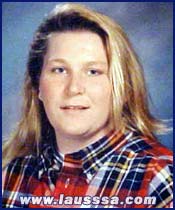 Abby Thompson,
Olla, Louisiana, Female Player
Abigail "Abby" Mary Thompson, an Olla, Louisiana native has played organized sports since the age of six. At that age, she started playing baseball with the boys. At first, they would all laugh until she struck them out. She still has people come up to her and ask if she is the girl from Olla who used to pitch baseball. Baseball stayed a part of her life until she was 18. This is why she can hit and throw like a boy. Sports for her change with the seasons. In the winter, she played basketball, which paved the way for her to go to college. She played basketball on a scholarship at Louisiana College where she was All-Conference/All-District her junior and senior year. She started playing slo-pitch with her sister Jenny at the age of 13. When she first started playing she played shortstop, but after many throws over the dugout, she was demoted to the outfield where she remains today.
Her first couple of years Abby played in Jena, Nebo, Urania, Camp Swain and everywhere else the armadillos roamed free. Her first coach was Elmo Cruse. At the age of 18 she was recruited to play with Mike Whalder's "LeGals" from Alexandria a nationally ranked class "C" team. This team allowed her to still be able to play with her sister until she moved away. This team also brought her together with Hall of Famer Debbie Brasher with whom she has been playing with for the past 16 years. After a few years, the team combined with a team from Lafayette coached by Brent Calotta. The teams names were plenty, some were Omega, A&B Bolt, Kajun Audio, and Pacers to name a few. All the teams were nationally ranked and won several state, regional, and placed at nationals. After this team, she played for nationally ranked Little Teche Farms. That team won a national class "B" title and later placed 3rd at a class "A" national tournament. This team broke up because of old age.
She is currently playing with a women's class "C" team out of Shreveport. Softball has afforded Abby the opportunity to play with her sister and to meet lifelong friends. She stated that she could never repay the softball community with what the sport has done for her personally.
---