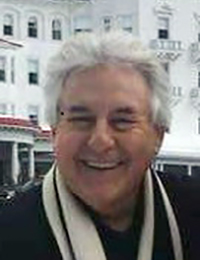 Rickey Broussard
Thibodaux, LA - Male Player
At an early age, Rickey began his baseball play in the Maurice Little League and eventually into Babe Ruth play, where his defensive play was noticed by many and earned him a baseball scholarship to USL. Besides baseball, Rickey was also an ALL STATE BASKETBALL player for Meaux High School.

Rickey began his softball career in 1970 in Breaux Bridge with Pat's Restaurant and retired in 1984, the year he began his college basketball coaching career at USL. During Mr. Broussard's 14 year softball career, Rickey maintained a .685 batting average and slugged 290 home runs with 1974 being the high point with 40 home runs that particular year.

Rickey Broussard will be BEST remembered for his slick fielding ability, and with his outstanding second baseman, Jack Delhomme, as they were the talk of the softball circuit. Of note, was their record breaking 16 double plays in the 1979 Regional Championship in Ft. Smith, Arkansas. Rickey's playing career included the teams of Pat's Restaurant, Pete Nicolosi & Associates, Lou Anna Foods and Clark Sherwood. Over his 14 year career and four teams, Mr. Broussard accumulated EIGHT (8) State Championships, as well as competing in FIVE (5) WORLD Tournaments.

Rickey acknowledges he was selected to several all tournament teams but fondly recalls his 1974 MVP award at the Prof Erny Gulf Coast Tournament. Rickey commented that his impact on his teams was not about stats, but about winning and his leadership! Other awards have been bestowed on Rickey, however he attributes those to his softball career…where he learned how to compete hard to win.

Mr. Broussard has been inducted into the following Hall of Fames: St. Thomas More High School, Nicholls State University, Southland Conference and Louisiana Basketball, however what makes this HOF special to him, is his first induction as a PLAYER, and not a coach.

Rickey is currently retired and resides in Thibodaux with his wife.

---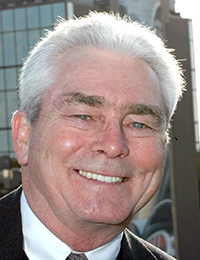 Albert S. Cain, III
Lafayette, LA - Special Category
Albert Cain is being inducted into the Louisiana USSSA Hall of Fame in the Special Category, as Al was able to master several disciplines within the softball arena, and their accomplishments provided him with the necessary accomplishments to warrant his induction.

Al was born in New Orleans and was active in the NORD programs as a player, coach, manager, and official in baseball, basketball and football. It was in New Orleans, where Al developed his passion for sports, which continues today.

USL provided Al with a college degree in 1966. Upon graduation, he was commissioned in the United States Marine Corps. Al served as a Marine Captain and commanded a Military Police Company. In the Marines, Captain Cain remained active in athletics, serving as Athletic Director of a 3500 member Marine regiment. Al played QB & coach of the Marine football team that won the US Interservice Football Championships in Japan, 1968.

Upon returning to civilian life, Al worked 16 years as a high school teacher while coaching volleyball, basketball, baseball and football. He also completed nearly 20 years of service as a high school sports official in football, and basketball and was selected to officiate the Louisiana High School All Star games in both football and basketball. Mr. Cain opted to end his high school officiating career, so he could focus primarily on officiating NCAA Division 1 basketball, which he did this for 17 years.

Al association with USSSA began in the early 80s, when he coached the Lafayette Financial Investors team, a nationally ranked women's "A" team. Al also played for the Pelican Park Pro Shop team, who won State Championships in Men's "E" and later in Men's "C". Mr. Cain will probably be remembered best for this umpiring abilities and was chosen to officiate several men's "A", "B" and "C" world events.

Al's leadership of umpires provided him with his appointment as Pelican Park's Director of Officials and later he was selected to run the day to day operations of Pelican Park as its General Manager for nearly four years.

---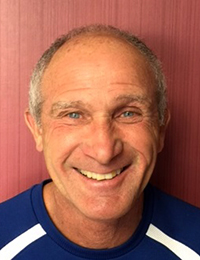 George Choplin, Jr.
Broussard, LA - Manager
George Choplin, Jr. has never coached a team in Men's Major. He has never been associated with a Men's Class "A" team. Mr. Choplin has not had the opportunity to work with a "B" or "C" team. What George has been able to accomplish is coach/manage/organize teams in recreational softball beginning in 1968. Recreational softball…..where 95% of organized, competitive softball occurs.

1968 – 1972. Pangay's Night Club.
1972 – 1977. Affiliated Foods.
1978 – 1981. Par Industries.
1982 – 1991. First National Bank of St. Martinville.
1992 – 2014. Cargill Salt.

Over Geoge's 46 year career….46 years….playing, coaching, managing a game that he loved. His teams won nearly 75 league championships and placed in nearly 50 tournaments. October 26, 2014, Pelican Park, marked the last game played by George.

Mr. Choplin wanted to "thank the Lord for everything He has given to George. Jesus has always guided, protected, prospered, promoted and given him the strength throughout his 46 year softball career". And one can only imagine all the friendships George has developed over his 46 year career.

In closing Mr. Choplin wanted to leave you with these quotes:
"In losing be humble, in winning be gracious".
"Always show good sportsmanship".
"It's all for the love of the game".

---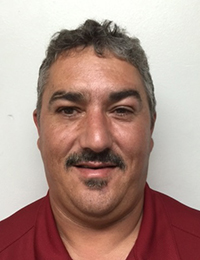 Todd Gaubert
Raceland, LA - Male Player
Todd was born and raised in the Raceland/Thibodaux area of Louisiana. Mr. Gaubert began playing baseball at a very young age and developed his baseball/softball talents as he played most positions and continued his play all the way thru high school baseball.

In 1982, Todd began his storied slow pitch softball career with Bud Light, Thibodaux, where the defensive minded Gaubert landed the starting job at short stop.

Todd's abilities both defensively and offensively, landed him with the better teams from Louisiana, such as: Heart Center of Lafourche, Lane & Associates, Lafayette Fire & Safety, Lumber Jacks, Bubba's II, Southern Orthopedic, and Wreckin Crew. Mr. Gaubert's talents were also displayed with his Knights of Columbus, Vacherie softball team.

Todd's softball travels included some 15 different states, as well as Canada. He like the previous inductee, has developed friendships across the country.

Throughout Todd's 30+ year softball career, he has acquired over 20 state championships, four (4) regional championships. Gaubert's lifetime batting average is .652, while accumulating 1240 homeruns. And he was a pretty good defensive player as well, as the majority of his play was at short stop.

Todd currently works for United Coca Cola as a salesman. He has been married to his wife Ann for 30 years, and is the father to Mandi, Kristen and Bryce. If you were to ask his family about some of their greatest memories growing up, it would usually involve their time spent at the ball park. Although, Todd doesn't play softball every weekend now, you can still find him at the park watching softball, or umpiring.

---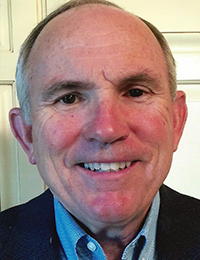 Greg Gautreaux
Lafayette, LA - Director
Greg was born and raised in Lafayette and graduated from Teurlings Catholic High School and the University of Louisiana. He has been married to Elizabeth (Betsy) for 39 years and they have three children, Daniel, Jennifer and Bennett along with five grandchildren, Andrew, Amelia, James, Lucy and Noah.

Greg began working as the Softball Director for the Lafayette Parks & Recreation Department in the summer of 1974 and served in that role for 16 years. He coordinated the Adult Softball program while he was a college student for four years, and for 12 years as an elementary math & physical education teacher. When he first began as the softball director, he organized league play for 98 teams. In 1982 the program grew to 305 teams….that is correct…..305 teams, playing games at various fields throughout Lafayette Parish. Under Greg's leadership, the Softball Association of Acadiana, Inc. was formed and leagues began playing under USSSA rules and regulations. Greg always loved the game of slow pitch softball and played on many teams and really enjoyed the interaction with managers and players that came with being a director.

While coordinating the softball program, Mr. Gautreaux worked with the Lafayette Slow Pitch Softball Umpires Association in training, testing and scheduling of USSSA umpires for over 16 years. In 1989, Greg moved to a full time position with Parks & Recreation Department, and still continues to monitor the softball progam as his duties & responsibilities changed.

Greg's passion for officiating has led to his numerous leadership roles:
High School Baseball Umpire Assignment Secretary – 23 years
High School Basketball Assignment Secretary – 2 years
High School Football Assignment Secretary – 8 years


Greg has officiated in Division 1 College athletics in Baseball, Football and Basketball. As a hobby, Mr. Gautreaux is a NFL official – 15 years – side judge

Greg has worked numerous playoff games including the 2007 NFC Championship Game when our beloved Saints took on the Chicago Bears. He has also worked SUPER BOWL XLII in Tampa between Pittsburgh and Arizona. Most recently Greg worked the Divisional playoff game last year between Carolina and Seattle.

---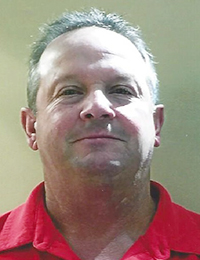 Hal E. Harlan, Jr.
Haughton, LA - Male Player
Hal Harlan, of Haughton, LA started his softball career in 1981 right out of high school with Turner Trucking winning a Class C State Championship. He played from 1981-1992 for several teams, including Walden's Cabinet Shop, Athletic Shop, Medicine Shoppe, Parker Breland, and BellCorp (Tampa, Fl).

During his years of playing, he was selected for over 25 all-tournament teams. In 1987, he was selected to the USSSA Major All-World team and was also selected to two other All-World teams.

Hal was fortunate enough to be on teams that won 3 major championships. In 1985, he was chosen as NSA Co-MVP, as well as the NSA Player of the Year.

Throughout his 11 year career, he hit over 1,100 home runs and had a batting average of .675. For the past 16 years, Hal has been teaching and coaching at Haughton High School, presently coaching football and baseball. He also coached softball for 12 years while at Haughton High School.

He began teaching after working in the oil field for several years. He is married to Debra Harlan and they have 5 children, Holden, Hunter, Ashlyn, Carson, and Jackson.

---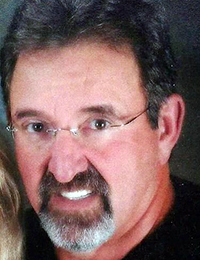 Harley G. Shuff
Lake Charles, LA - Male Player
In 1969, after finishing baseball, Harley decided to try slow pitch softall, and began playing organized league with Delta Business College. His excellent play landed with the better teams in the Lake Charles area, namely Morgan Roofing, Lake Charles Lakers, Budweiser and then on to Slocum Construction based in Alexandria.

In 1979 Mr. Shuff stepped up to the big time and joined Bayou Oilfield Rentals, New Iberia, where he remained until Bayou folded in 1982. Harley returned to Lake Charles and Shetler Cougars, where the Lake Charles based team captured five consecutive (5) state titles, three (3) regional championships and finished THIRD in Major World.

1986 had Harley playing for Lufkin Raiders, then back to Lake Charles and Shockers and Elite Softball. In 1998, work forced Harley to travel and subsequently he played for San Jose Sluggers, Fremont Flyers and Castro Valley Legions.

In 2001 Mr. Shuff returned to Lake Charles and began playing 50 & Over with Lake Charles Lakers, who won a National Title in 2015 in Tampa, Florida, where Harley batted .725. Later that year, Shuff playing for Randy Smith 60 & Over, claimed a National Title in Dalton, Georgia, batting .880, while leading the tournament in hitting and earned MVP honors.

In Shuff's 47 year career, he has hit over 1800 home runs and has maintained at .725 average. Harley continues to play today with the Randy Smith/Dudley.

Harley is married to Connie for 37 years, and is the proud father of five children….Stacie, Jessica, Joshua, Apryle and Kimberley. He is grandfather to 8 and great grandfather to 3. "God has truly blessed me with the ability and longevity to play one of the greatest games on earth".

---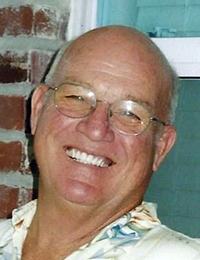 John J. Trahan
Sunset, LA - Umpire
John Trahan was born and raised in Rayne, LA, and was a 1962 graduate of St. Joseph High School. He participated in football as there were no organized baseball or softball teams in Rayne during the early 60's. In 1965 Mr. Trahan moved to Lafayette.

John began playing softball on the company sponsored team where he developed his love of the game. His leadership skills landed him the coaching position with his employee team and led his team to a State Runner-Up finish in the Employee State Championship in 1987.

John began his umpiring under the direction of Mr. Earl Chris with the Lafayette Parks & Recreation in the mid 70s. In 1981, John was introduced to the USSSA, and quickly adapated to the RED, and became a local umpire leader and clinician. During his THIRTY YEARs of officiating, Mr. Trahan has served as President of the Lafayette Umpire Association for several terms.

Big John has served the Lafayette softball community as a member of Protest Committee, and the Softball Association of Acadiana. He has also volunteered his umpiring expertise to the Special Olympics.

During his 30 year umpire career, John has called numerous USSSA State, Divisional , Regional and World Tournaments, and has traveled to Texas, Oklahoma, and Mississippi to wear the RED on the field.

John has been married to his wife, Wanda, for 51 years and they have two sons, Barry and Shannon, and is grandfather to three, Keagan, Madion and Brody.

---