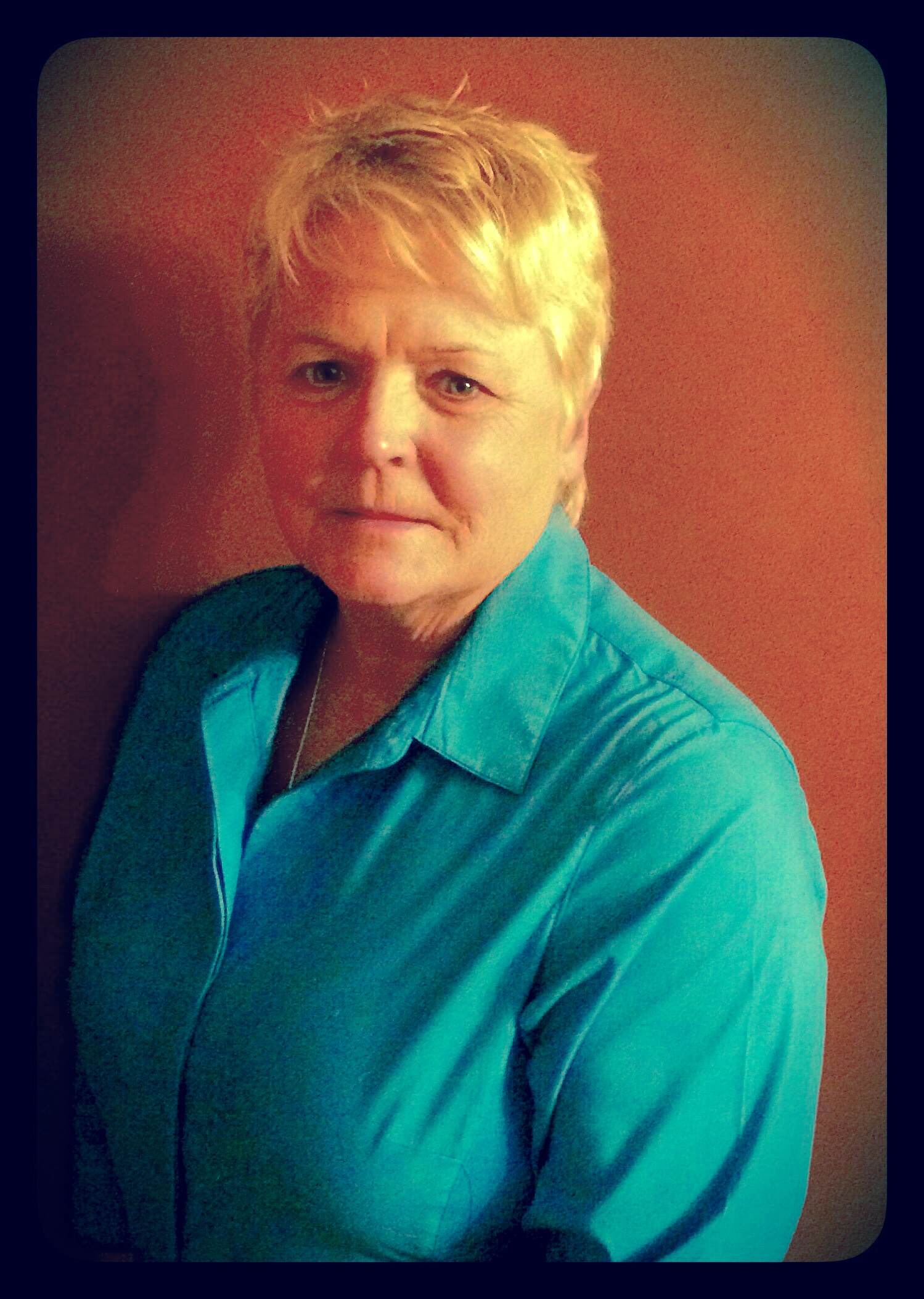 Jackie Babineaux
Jennings, LA : Umpire
At age 10, Jackie Babineaux joined a softball team at the Crowley recreation department and quickly traded her swimsuit for a glove. "I remember that I needed to buy a glove in order to play and my mother gave me $ 1.00 to spend, but since I'm left handed the only glove available was a first baseman's mitt.I played with that glove until someone pointed out that I needed a fielder's glove. " By the age of thirteen, she had a new glove and was playing leftfield with Roe Olds, a women's tournament team.

After graduation from Crowley High school, she attended Northwestern State University where she continued to play softball for a college club. "I didn't have the opportunity to play college softball because there were no teams in Louisiana. " While at Northwestern, Jackie responded to a bulletin board ad for umpires to call fast pitch softball at the local recreation center. Outfitted with a mask and indicator, she called her first game and was hooked. "Umpiring USSSA and LHSAA softball has given me great pleasure. Knowing the rules, proper field positioning, and bringing your "A" game on every call has helped me become a more disciplined person in everyday life."

Following graduation, Jackie returned to the Lafayette area to teach. She started the softball program at Church Point High school and led the Lady Bears to two district championships before transferring to Opelousas High. She was also successful at OHS leading the Lady Tigers to three regional and two quarterfinals appearances. In 1987 the Lady Tigers were crowned AAAA state runners up.

After her third knee surgery she hung up her glove and cleats and began concentrating more on officiating. She umpired slow pitch in the Lafayette recreation, Pelican Park and Driller's Diamond organizations. She was also a LHSAA volleyball and softball official. She followed veteran umpires in the early 80's and joined USSSA where she umpired state, regional and qualifying tournaments throughout the Southwest region. In 1987, she was invited to umpire in the women's national tournament in Oklahoma and in 1988 the women's World Series. She was honored to be the plate umpire for the finals in both of the tournaments. Jackie continues to teach and coach softball at Crowley Middle school, but has, for the time being, turned in her indicator for a fishing rod.

---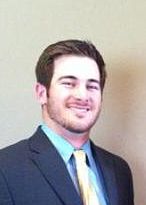 Bo R. Boudreaux
Broussard, LA : Special
Bo, like Lynzie was at the ball park at an early age, and played in the FIRST USSSA Baseball event in Louisiana as an 8 year old at Pelican Park, and the FIRST USSSA Baseball State Championships.

USSSA Baseball grew quickly and tournaments were everywhere, and Bo his teammates played, and played and played.

Cajun Sluggers. Cajun Reds. Acadiana Braves. Swampbats. Southwest Sluggers.

Acadiana Braves qualified for the Boys 13 & Under Major World Series at Disney, and captured fourth place in the 16 team prestigious field. The highlight of the Orlando week adventure, was Bo being selected to light the tournament torch at the opening ceremonies.

As a 14 year old, the Swampbats captured second place in the National Championship and Bo was awarded the OUTSTANDING DEFENSIVE PLAYER AWARD.

Bo also participated in Junior Golf events, and eventually hung up the baseball bat to pursue a golf career. As a sophomore at Teurlings Catholic, the transition was complete and young Boudreaux began his competitive golf existence. As a junior TCH captured the LHSAA State Championship at Oak Wing GC, Alexandria. As a senior the Rebels finished in second place, one shot out of back-to-back championships.

Bo was awarded a D1 golf scholarship to Nicholls State University, however the Ragin Cajun spirit drew Bo back to Lafayette to complete his studies at Louisiana Lafayette. During his UL days, Bo was pursuing his PGM status as an apprentice at Le Triomphe CC, Broussard.

Boudreaux then chose to move his golf talents to Golf Balls.com and has been employed at GBC for three years. Bo is also a dominant force in the development of the USSSA Junior Golf program and can be found on 12-15 weekends per year, working junior golf events at various locations throughout Louisiana.

Bo and his wife Jordan were married this past January and reside in Broussard.
---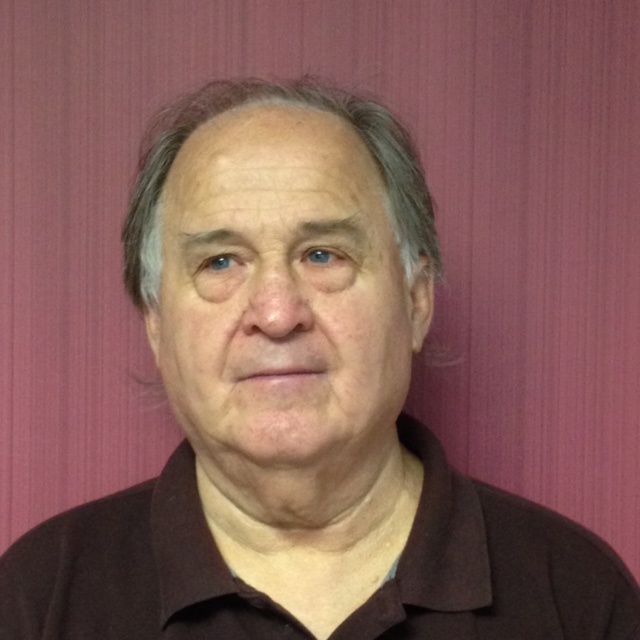 David "Rock" Boudreaux
Crowley, LA : Manager
David "Rock" Boudreaux passed on Friday, September 4th after a brief illness and is here with us tonight in spirit.

Rock was the ultimate coach/manager. He was the coach that anyone, and everyone wanted to play for, as his teams had great success, while having fun in the process.

Boudreaux's teams were regulars at Pelican Park from its inception and continue to participate in each, and every session at the Carencro softball facility.

Rock's teams included Wrecking Crew, his most remembered, Blitz, Acadiana Rubber & Gasket, Meaux Pontiac as well as the Rayne KCs.

Although The Rock will be remembered as Manager/Coach, Rock was a hard nose, "pete rose" style of player. Boudreaux's life time batting average was .670, and his "on base percentage" was an incredible .720. His "old school" approach to playing the game was a carry over from his baseball playing days, and was a credit to his abilities and leadership skills.

David's HOF Application indicated his playing days and coaching days amounted to 35+ years, and over the span of time, Rock indicates he was on the winning team over 70% of the time.

Rock was a very giving person, as he donated his talents to the youth of Crowley, and the number of young baseball players that were influenced by Rock would number in the thousands.

Mr. Boudreaux always tried to coach & teach softball and baseball, to be played the "RIGHT WAY". Rock always was fair and honest, and loyal to his players throughout his career, he felt his fairness and loyalty were the best recipes for a successful and long lived program.

Rock is survived by his wife Anna and his two children, Ross and Bailey.
---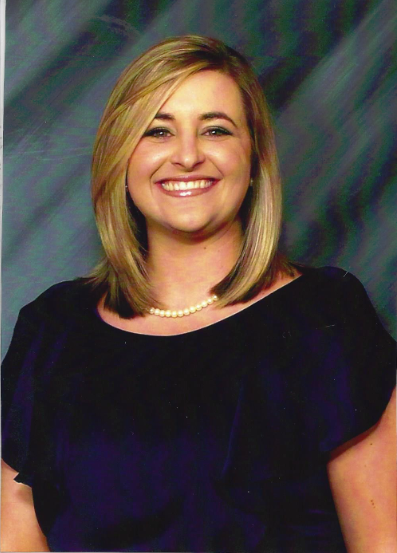 Lynzie Boudreaux Hoffpauir
Baton Rouge, LA : Special
At last years Louisiana USSSA Hall of Fame Annual Meeting, by a unanimous vote of the entire body, Lynzie Boudreaux Hoffpauir and Bo Boudreaux, the two children of Liz (2002 HOF) & Robert Boudreaux (2000) were selected for induction into the Louisiana USSSA Hall of Fame in the Special Category.

The committee were all of the opinion that Lynzie and Bo had lived the USSSA life from each of their inception, and each of their timelines are laden with USSSA History and memories.

Lynzie as a second grader, was asked by then USSSA CEO Al Ramsey to lead the USSSA Convention Banquet Attendees (1200 people) in grace before meal, and did so in Cajun flair, as she prayed grace before meals in french.

Lynzie was an outstanding USSSA Slow Pitch Junior player and played from 8 years old thru her senior year in high school. Cajun Starz. Sluggers. Teurlings Catholic High School. Many of the same players that started back as 8 year olds, were still team mates on the TCH state finalist all four years of high school softball.

As a 12 year old, Lynzie was chosen as the Cajun Classic Youth NIT MOST VALUABLE PLAYER. On that weekend, "Z" had a perfect weekend at the plate going 18 for 18, and pitch her team, Cajun Starz to a NIT Championship.

An All District selection in high school, the Lady Rebels were state tournament finalists, all four years of her high school career.

Lynzie was, and continues to be a perfectionist….her 4.0 GPA average at Teurlings continued in her four years at LSU, where she maintained a 4.0 average, and was awarded the prestigious Presidents Gold Medal Award.

Medical School at LSU New Orleans, then residency at LeBonheur Medical Center, Memphis, TN. Lynzie' first job was at Our Lady of the Lake, Baton Rouge, and is currently employed by Iberia Pediatric Clinic, New Iberia.

Lynzie and her husband Ryan, are the proud parents of Genevieve, and reside in Youngville.
---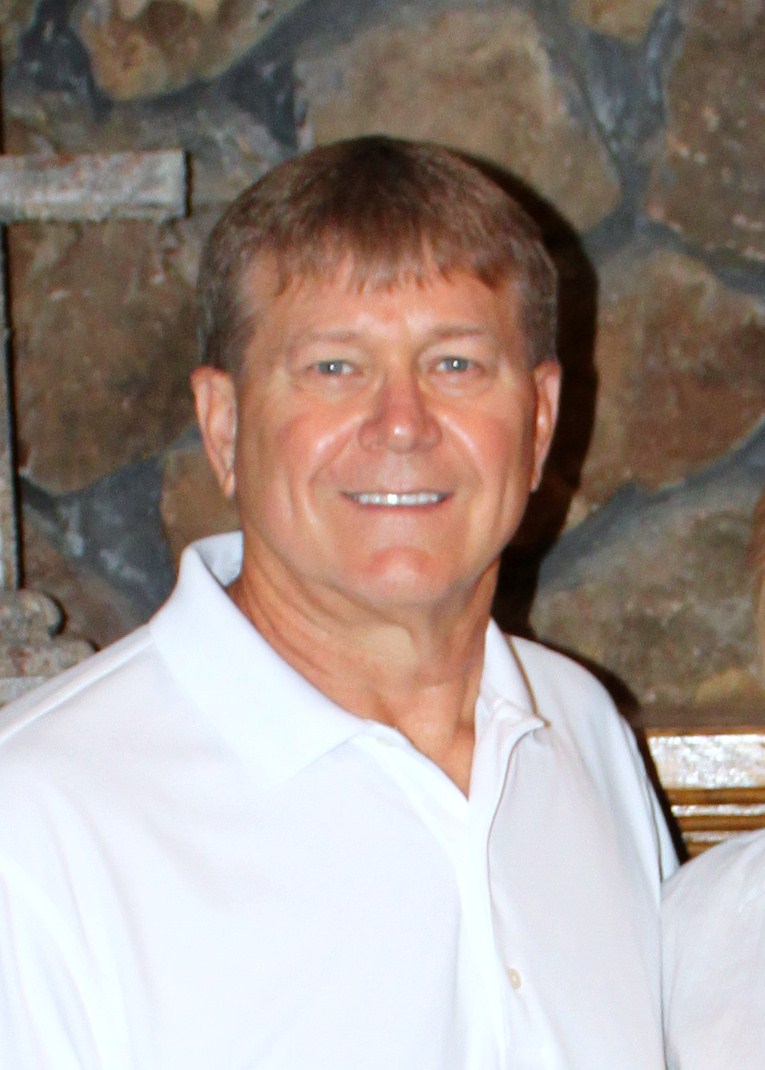 Mike Lewis
Baton Rouge, LA : Player
Mike began his softball career in 1972 with "White's Auto" out of Plaquemine, LA where he played shortstop.  In 1976, he moved over to another Plaquemine based team "Corner Lounge" for one season before moving across town to Gerace's Auto Parts.  In 1977 Gerace finished as state runner ups.  In 1978, Lewis moved to the Baton Rouge based "Louis Mechanical" for the next two years where Louis won the state championship in 1979.  In 1980, "Bayou Oilfield" out of New Iberia, LA required his services. Bayou won the State Championship three years in a row,1980-1982, while finishing third in The World Championship, in 1982.  

In 1983, the Lewis' moved to Shreveport and joined "The Cable TV" team out of Garland, Texas.  In 1985, Mike joined "Athletic Shop" out of Hammond, LA for three years and won a World Championship in 1987.   Lewis wrapped up his career with stops with "The Smythe Sox" out of Houston, "Bruce's" in Shreveport, and "Bell Corp." in Tampa, Florida from 1988-1989.  

In his seventeen year career, he maintained a .650 lifetime batting average and hit 1,447 homeruns.  Mike was awarded "ALL WORLD" status in 1982 (Bayou Oilfield), 1987 (Athletic Shop), 1989 (Bell Corp).  

Mike retired from Union Pacific Railroad in 2013 after forty years of service.  Mike returned to Baton Rouge with his wife of thirty seven years, Betty Lewis. The Lewis' are proud parents of Ashley and Ryan and grandparents of eight grandchildren.
---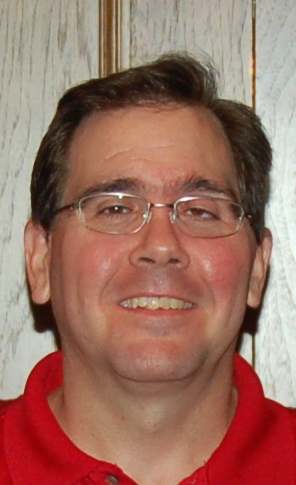 Myles Miller
Lafayette, LA : Director
Myles graduated from University of Southwestern Louisiana (USL), currently University of Louisiana at Lafayette in December of 1995.  

Myles was hired at Pelican Park as a day time assistant to help answer the phones and communicate with teams about any and all upcoming events. That position turned into a full time position and eventually led to learning all aspects of the park operations. As time passed and his knowledge improved, he became a 'daytime' manager of Pelican.  

As time moved on, days and nights were one, with more and more responsibilities. Myles was eventually more involved with ALL aspects of the park, from maintenance and upkeep, ordering and receiving concession products, collecting for events, scheduling of staff, preparing game times (leagues and tournaments), so on and so forth. Basically the 'go to guy'. All of this was still a learning process with Robert Boudreaux and Joey Odom / Sports Inc as a Management Team working with Parks and Recreation Commission of Carencro.  

With Sports Inc. involved and more specifically Robert Boudreaux, United States Slo-pitch Softball Association (USSSA) was involved. And of course being at Pelican Park, the finest softball complex in the U.S., I was immediately involved with USSSA. Meeting people like Neal 'Onion' Swanner, Rick Robertson, and Kevin Naegele, just to name a few.  

In the spring of 1998, Miller was appointed as Pelican Park General Manager. Myles surrounded himself with other HOF Members in the form of Class of 2006 members, Mike Clavier and Dwayne Trahan and Francis "Bee" Chassion from the 2009 Hall of Fame Class. With this position there were added responsibilities of monthly meetings and budget worries.  

Miller left the park at the end of the 2000 softball season.  

Since then, Myles has stayed semi-active with the USSSA performing duties as a tournament organizer / director for the Louisiana Knights of Columbus Annual Softball Tournament. Yes, just one event per year, however Miller brings the same enthusiasm as he did as a full time park director.
---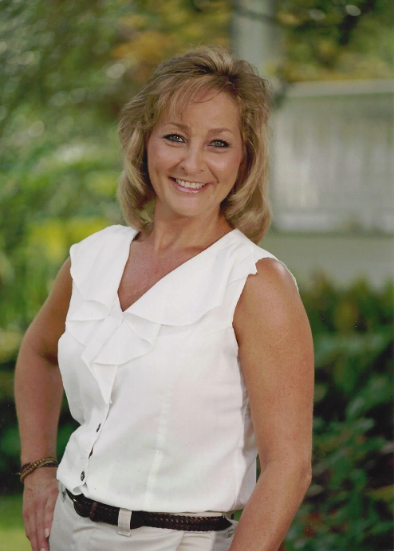 Kim Sexton
Kinder, LA : Player
Ms. Sexton began playing softball at the young age of 8 and played third base, where she claimed to be her lifetime position.

Kim's early years were under the tutalage of Jerry Moreau, from Alexandria, where she learned the game and became quite the competitor.

Her blooming talents were recognized and was asked to join the Alexandria power house team, Cajun Catfish, coached by Travis Gypin. Her new team moved Kim to short stop, the position she would play for the balance of her career. Cajun Catfish won numerous District, State, Regional and National titles.

In 1987, the Cajun Catfish team disbanded, and Ms. Sexton took her talents to the Nationally Ranked Wahlder's Legals, Alexandria. Wahlder's was coached by Rusty Culotta, husband of HOF 2012 Inductee Pam Culotta.

Wahlders claimed numerous tournament titles, including State, Divisional and National Championships. Wahlders' USSSA success included a NUMBER 1 National Ranking, and claiming the National Championship in Austin, Texas event.

During her playing years, Kim maintained a .436 batting average and hitting 100+ homeruns. Despite her outstanding offensive numbers, Ms. Sexton will be best remembered as a short stop that could pick it, and turn double plays with the best of them.

Kim has also played extensive Co-Ed softball, where she was a valued female asset for any team she joined.

Kim's passion for the game was evident in her desire to play DEFENSE. This passion warranted her knickname, "SHOTGUN SEXTON".

Kim also noted her travels were vast, as tournament play took her to Alabama, Michigan, Mississippi, North Carolina, South Carolina, Texas, Oklahoma and every softball park in Louisiana.
---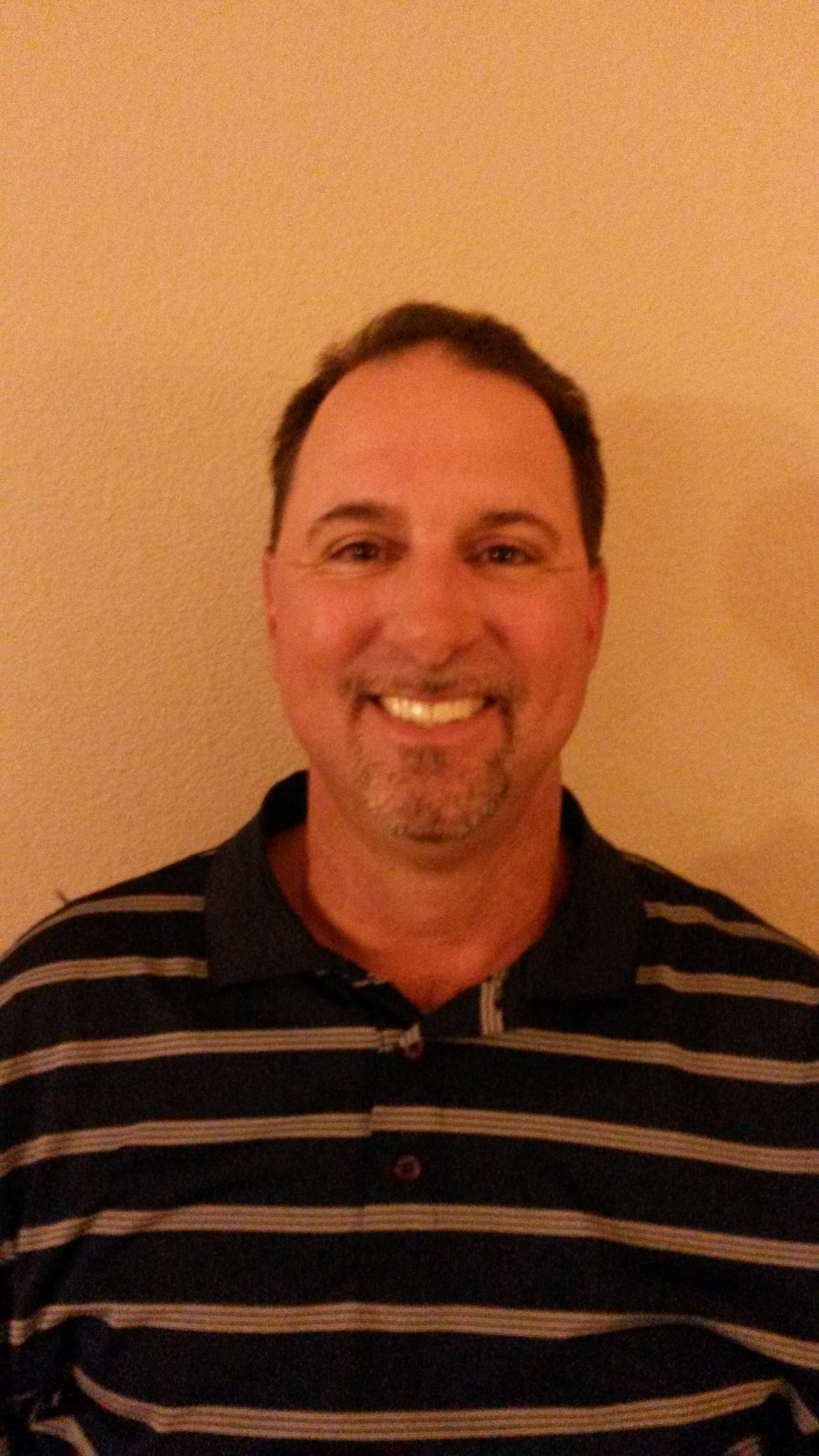 Gabe St. Pierre
Luling, LA : Director
Gabe St. Pierre was born on September 26, 1967, son of Gabel and Carolyn St. Pierre.

He began playing ball in 1975 at the age of eight. From there, he went on to play recreation, middle school, and then high school ball. Gabe graduated from LW Higgins High School in 1985. After high school, he went on to the school of hard knocks where he started a job at Avondale shipyards in 1986.

This is where he first played underhand softball and fell in love with the game. Gabe continued to play underhand softball from 1986 to 2006 where he played in and won multiple State, Regional, and World Series Championships.

While playing was nearing its end, he started umpiring in 2003. He went on to umpire underhand softball, girls' fast pitch, and boys' baseball. He has umpired many different events in many different locations including Cooperstown, New York.

In 2006, he discovered a new love while being involved with the sport in directing and running tournaments. Some events that he has umpired for as well as directed include the Whole Enchilada slow pitch tournament in Las Cruses, New Mexico and multiple World Series in various states including Florida, Mississippi, and Louisiana.

He has directed all tournaments big and small from coast to coast! With the combination of playing for twenty years, umpiring/directing for nine plus more years, Gabe's love and energy for the game is never in short supply.
---